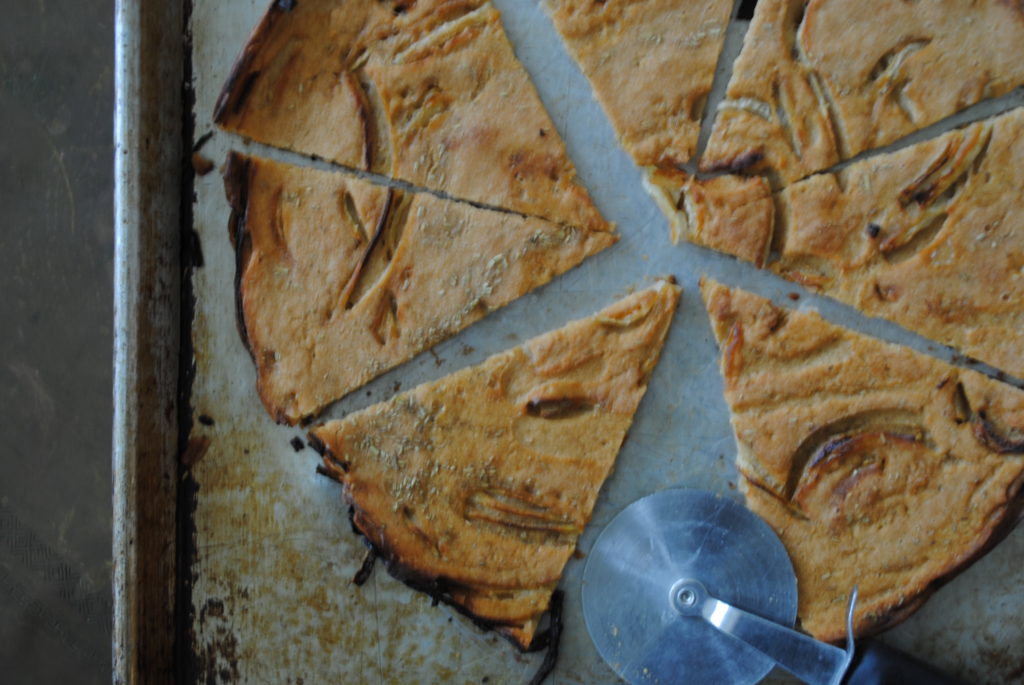 If you don't believe you can make delicious whole grain flatbread with about five minutes of effort, you'd be wrong!
I've been meaning to try Mark Bittman's recipe for quick flatbread because I was completely skeptical as it seemed too easy. But it's really an amazing flatbread that has a flavorful, crispy and chewy texture. I also love its rustic look.  This bread would be perfect with a salad, or as an appetizer served with hummus, cheese or just about any spread.
I opted to make the easy, whole wheat flatbread with onions and rosemary like suggested, but you can add your favorite herbs or additions. I'm thinking garlic and olives for the next version.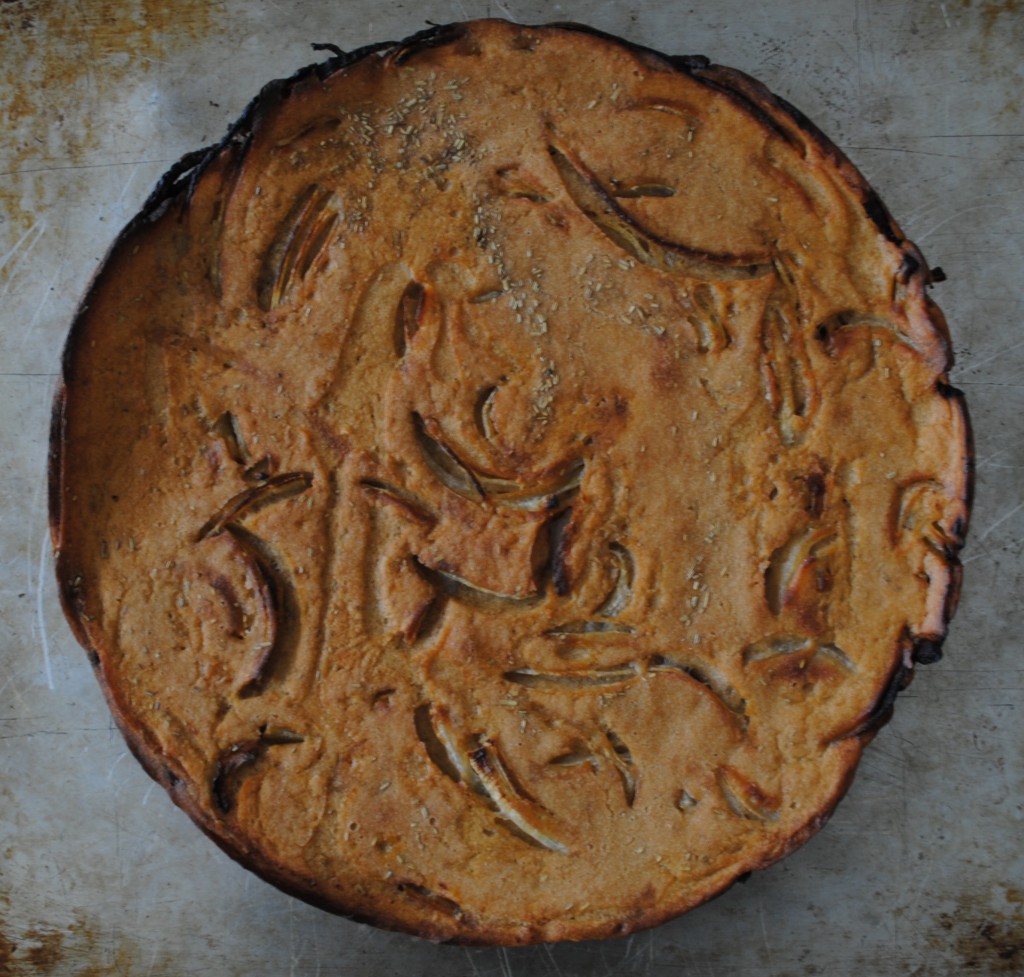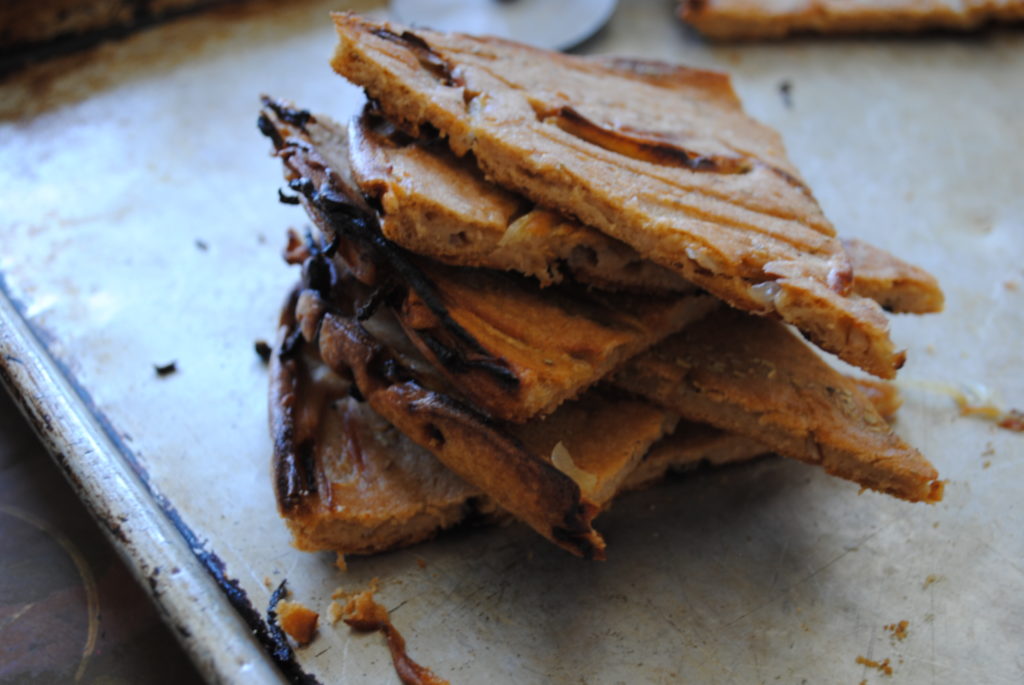 Prep time:
Cook time:
Total time:
Ingredients
1 cup whole wheat flour (I prefer white whole wheat)
1½ cups water
½ cup thinly sliced onions
4 tablespoons olive oil
1 teaspoon kosher salt
t teaspoon dried or fresh rosemary
Instructions
Preheat oven to 450 degrees F.
In bowl, add flour and salt. Using whisk, mix the water with the flour until lumps are gone. It will be loose like pancake batter. Cover and let stand for at least 15 minutes or up to 12 hours.
When batter is ready, add olive oil to 12 inch pizza pan or oven safe iron skillet (that's what I used). Spread the onions in the pan evenly and place in hot oven for a few minutes. Remove from oven and pour batter over onions. Sprinkle with rosemary (or mix into batter before pouring).
Bake for about 30 minutes until edges are a bit charred and the top is nicely browned.
Remove from pan and enjoy right away or store for a couple days and heat before serving.