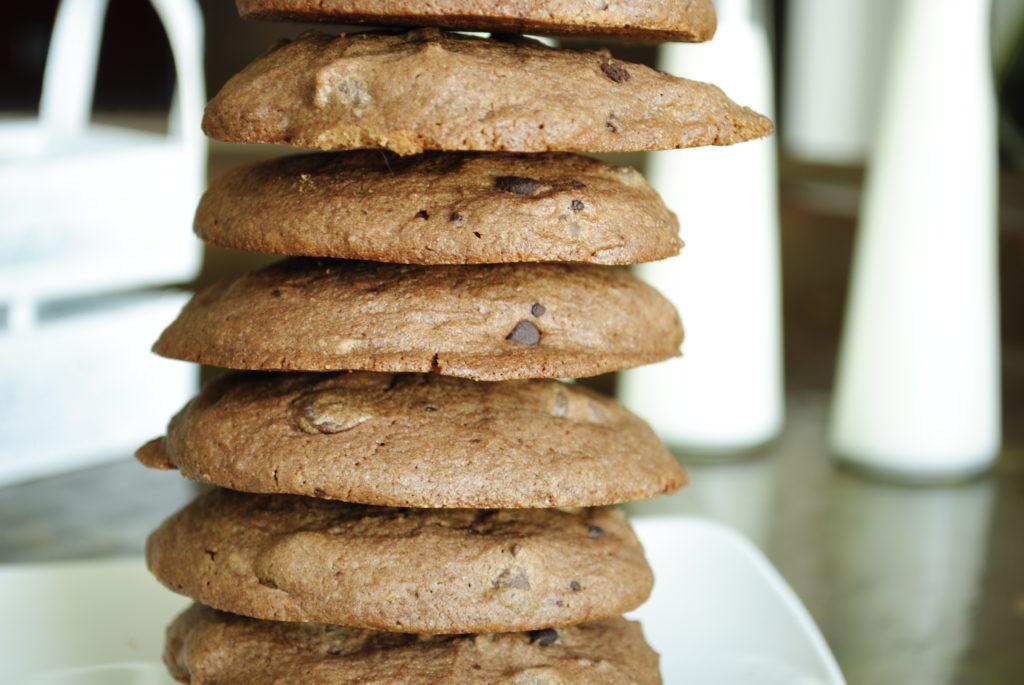 I loooove me a good a chocolate chip cookie. And I especially love a chocolatey chocolate chip cookie. It may be possible I like them too much since these cookies are the reason behind breaking my committment to minimize the sweets in my life. Instead of having one, or two – I ate three in one night! And then I went on to the continue the pattern for the next couple nights.  They're gone now, so I can rest. ; )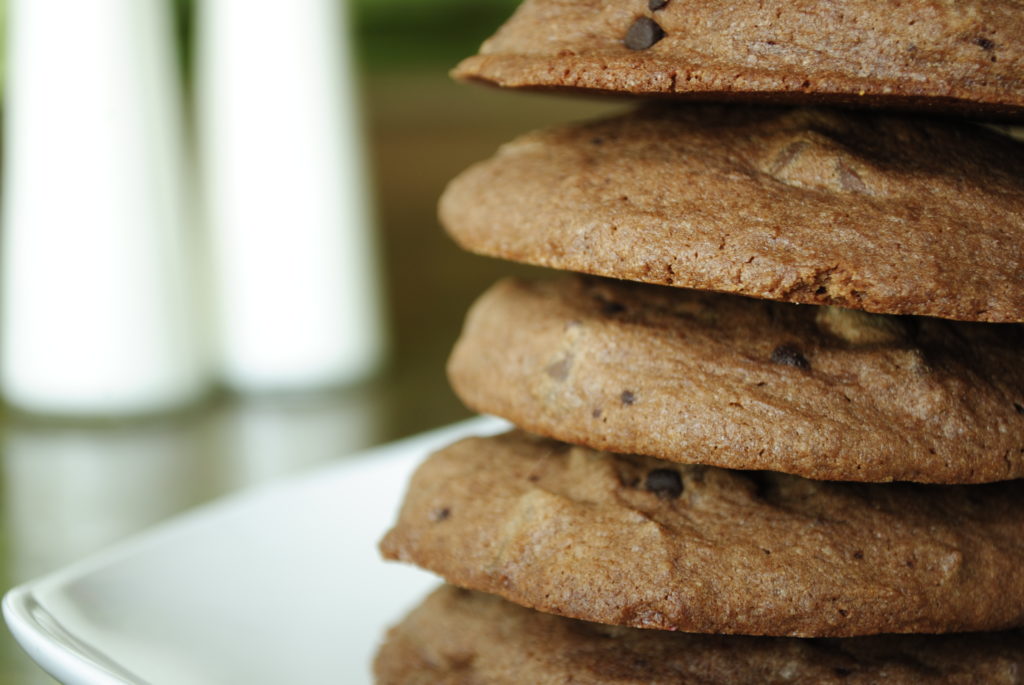 I found this recipe on Cooking with the Big Dogs and just revised the directions slightly.
Enjoy!

Chocolate Chocolate Chip Cookies
Prep time:
Cook time:
Total time:
Ingredients
2 sticks unsalted butter, cold and cubed
1¼ cups + 2 tablespoons granulated sugar
2 eggs
½ cup good quality dark cocoa powder
2¼ cups all-purpose flour
¼ teaspoon salt
1 teaspoon baking powder
2½ cups semi-sweet chocolate chips
Instructions
Preheat the oven to 350˚ F.
Line baking sheet with parchment paper.
In medium bowl, whish together flour, salt and baking powder. Set aside.
In bowl of an electric mixer, beat butter and sugar on medium-high 2- 3 minutes, until light and fluffy.
Blend in eggs, one at a time, scraping down bowl as needed.
On low speed, mix in the cocoa powder until well blended.
Continue on low speed and slowly add flour mixture until well blended.
Fold in the chocolate chips with a spatula until entire mixture in well blended.
With slightly damp hands, roll about an oversized tablespoon of dough into a ball, and place on baking sheet about 2 inches apart. Sliightly flatten with hand. Continue until batter is gone. Should make about a dozen.
Bake abpit 15 minutes, until you're just able to lift the edges up off the pan without breaking the dough.
Let cool on the baking sheet a few minutes, then transfer to a wire rack to cool completely.