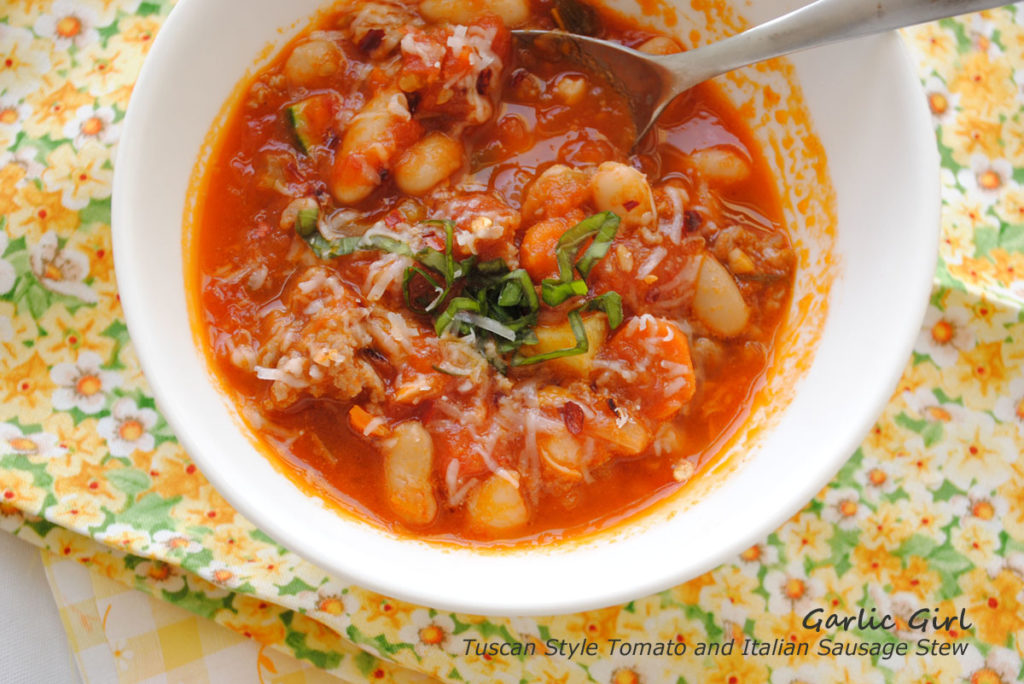 This post was supposed to be about my daughter Jasmine's 22nd birthday cake, except the one I made a couple nights ago tasted more like cornbread than fluffy white cake with vanilla butter cream frosting. I have to admit, it was tasty for cornbread – but I didn't intent on making cornbread, so it wasn't exactly the taste I was going for.
Instead of sharing a cake recipe, I'll share a little about my favorite girl and this yummy soup that actually tastes just the way it should: like tomato stew with Italian sausage and cannellini beans, and not a hot dog or something. 🙂
So the cake didn't turn out so well, but I think Jasmine did! Each birthday that passes I reflect on the day my only daughter was born and think about some of the precious times I've shared with her. And since life, with all its twists and turns, brings us challenges along with the good stuff, I also find myself considering those times as well.
As I do, I get overwhelmingly proud that despite having to experience hurts (completely beyond her control)  that my daughter's loving, giving and beautiful spirit shines through with immense brilliance.  Each day that passes, I see her bravery and resilience to live a happy and successful life, despite some undeserving setbacks. She is well on her way to blossoming into the bright, strong, lovable young women God intended her to be. Can't you just see it?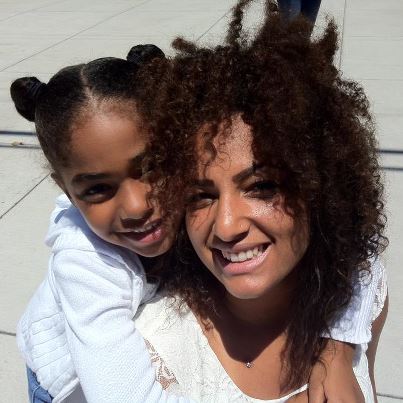 I feel blessed to have the honor of being Jasmine's mother for the last 22 years, and I look forward to building more precious memories with my daughter and my best friend.
So while I'd love to share her wonderful cake with you, it was a bit of a flop – but this soup wasn't – so here's my recipe for this delicious and easy tomato stew with Italian sausage, veggies, lots of garlic and cannellini beans. If you use fresh tomatoes, it will taste even better!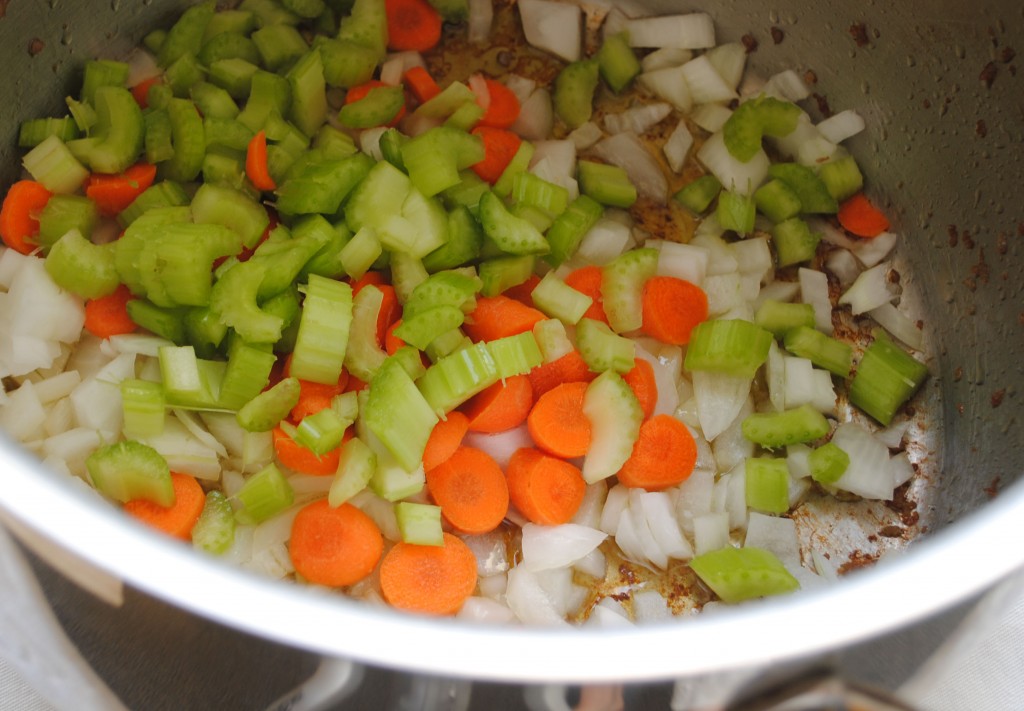 Tuscan Style Tomato Stew with Italian Sausage and Cannellini Beans
Prep time:
Cook time:
Total time:
Ingredients
4-5 Italian sausage, with casing removed
4 celery ribs, chopped
1 large onion, chopped
4 fresh basil leaves, roughly chopped
4-5 garlic cloves, finely chopped or crushed
3-4 tablespoons extra virgin olive oil
6 medium fresh tomatoes, blanched, cored, peeled and chopped
1-2 zucchini, chopped
2 cups cannellini (white kidney) beans
¼ cup wine
½ cup carrots, chopped
kosher salt to taste
ground black pepper to taste
2 cups chicken stock
Parmigiano cheese, shredded or grated
½ teaspoon crushed red pepper
Instructions
With sharp knife, slice an X on the bottom of each tomato (see image above). Blanch tomatoes by adding to boiling water for 1-2 minutes; remove from water quickly.
Peel skin by pulling back corners (see image).
Cover bottom of heavy bottom skillet with olive oil and brown sausage. Remove sausage without removing the oil and carmelized bits. Set sausage aside.
In same pan, add onions, carrots, celery and a little kosher salt: saute until tender and slightly carmelized; about 8 minutes (see image).
Add thyme, basil and garlic and cook for another couple minutes.
Add tomatoes to pot and bring to high simmer, making sure to scrape any carmelization from the bottom of the pan; add wine and continue to simmer for about 5 minutes. Process in pot with immersion blender or masher until you have a thick sauce (see image). Taste and add salt as needed.
Return sausage to pot and simmer on medium for a few minutes; add beans and return to simmer.
Once simmering again, add chicken broth to desired consistency and continue to cook with loosely covered lid for 15 minutes. Add zucchini and finish by simmering another 15 minutes.
Serve hot, topped with grated cheese.