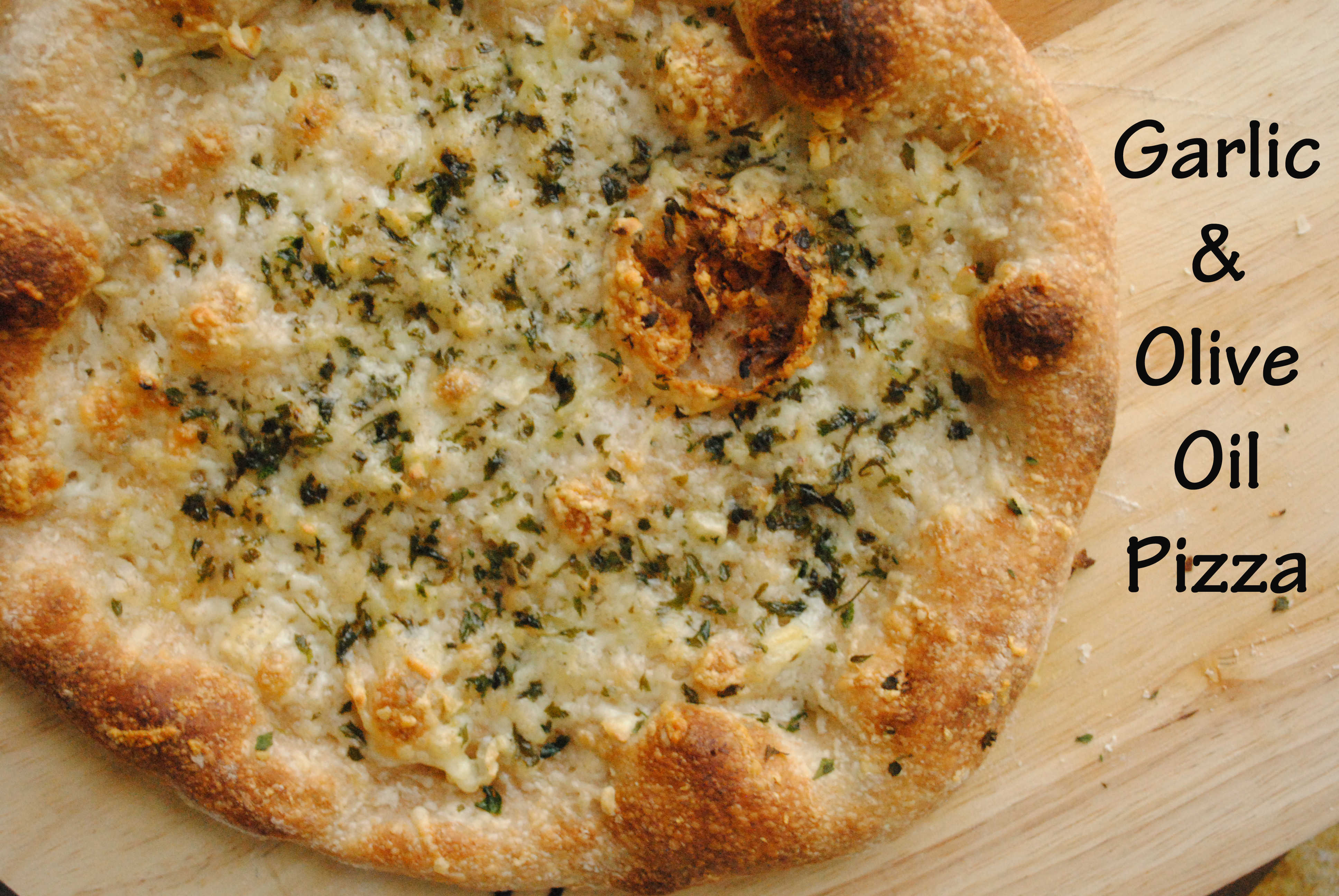 First of all – Happy New Year! I wish you a blessed year with lots of warmth and love!
For my first post of 2013, I want to share something really simple. The other night my brother Darien made midnight grilled cheese sandwiches on ciabatta bread with thinly sliced jalapeno peppers nestled in the middle. This little treat reminded me that sometimes the most delicious things we eat are not really recipes per se, but just mouthwatering ideas that come to mind to satisy a specific craving.
I can't tell you how many times I've made garlic and olive oil "pizza," but never shared it on my blog because of I never considered it a recipe. But I definitely want to share this because I think you'll love it, and it's such a fun and delicious anytime snack or appetizer that will disappear fast!
All you have to do is drizzle olive oil on your favorite pizza dough (I used this one), spread freshly chopped garlic in the center, then sprinkle with grated or shredded parmigiano or romano cheese (my favorite is Pecorino Romano). Of course you can use mozzarella too if you like. You can also sprinkle on some fresh or dried parsley.