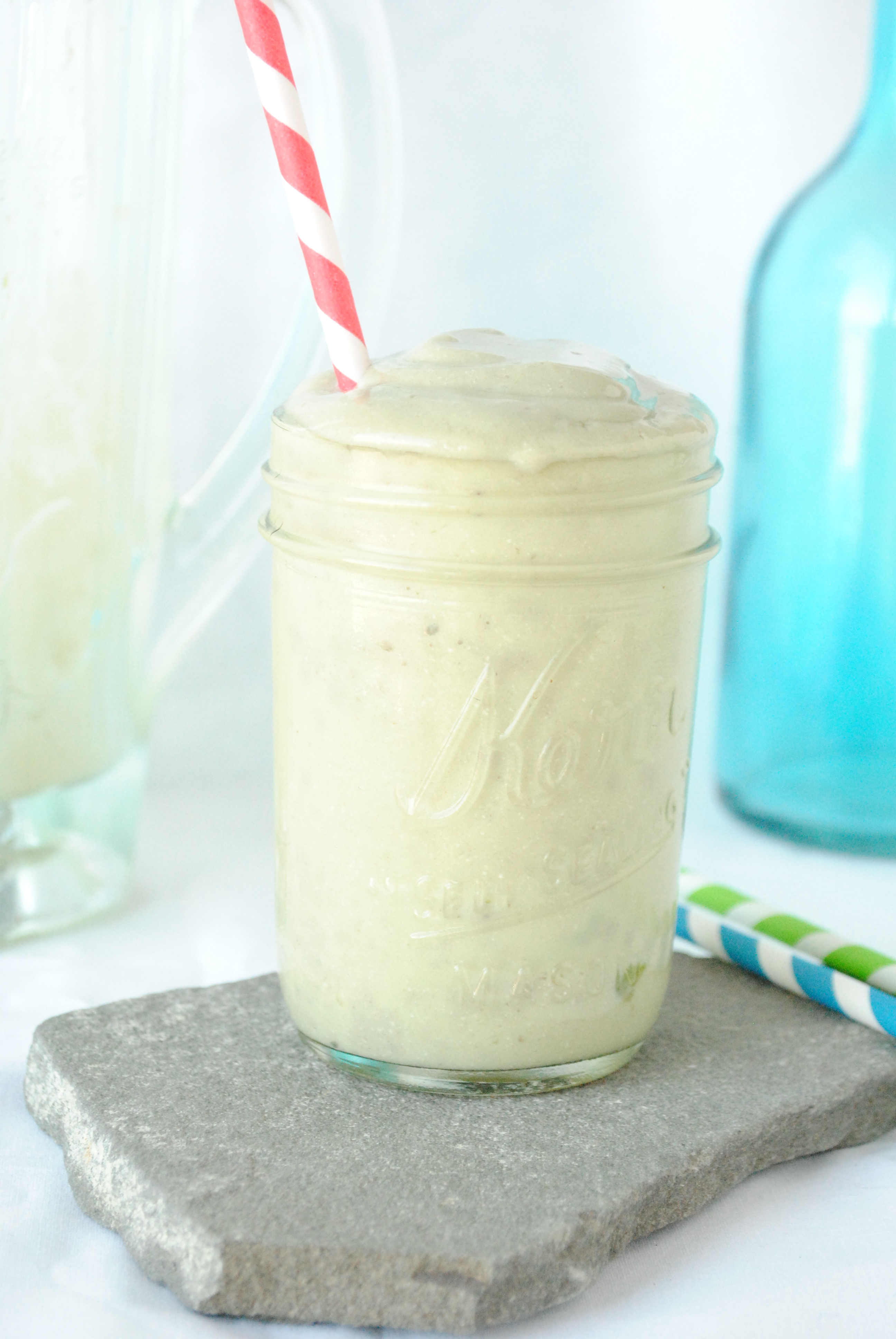 It's not yucky, I promise. I know some of you are still getting used to the idea of adding green stuff to smoothies, but don't worry, green smoothies will still turn out sweet and delicous!
I'll admit that I took a risk with this version because I added another unexpected ingredient: tofu. I had this one for breakfast and just thought that adding a protein to a breakfast smoothie would be a good idea. I'm not kidding you, it was completely undectable. The only thing I noticed was that the addition of tofu added even more creaminess.
So if you haven't tried avocado in a smoothie, and you like avocados, you've got to give a chance. There are a variety of ways to prepare it, but I typically like to blend up an avocado smoothie with a non-dairy milky base like coconut milk, soy milk or almond milk – and frozen banana to add sweetness. The bananas also help to give the smoothie a nice rich texture.  
If this all sounds a little strange, it's perfectly fine to blend the avocados with just ice, whole or non-fat milk , and a sweetner.
Here's to you and green smoothies

Ingredients
2 bananas, frozen and cut in chunks
1 small avocado, or ½ large, skin removed and sliced
2 tablespoons tofu
2 cups soy milk, or your choice of milk
Instructions
Place all ingredients in blender jar or food processor and blend until desired consistency.
Note: If using frozen bananas you may have to turn blender off and stir a couple times. Also, add more or less milk, depending on desired thickness.