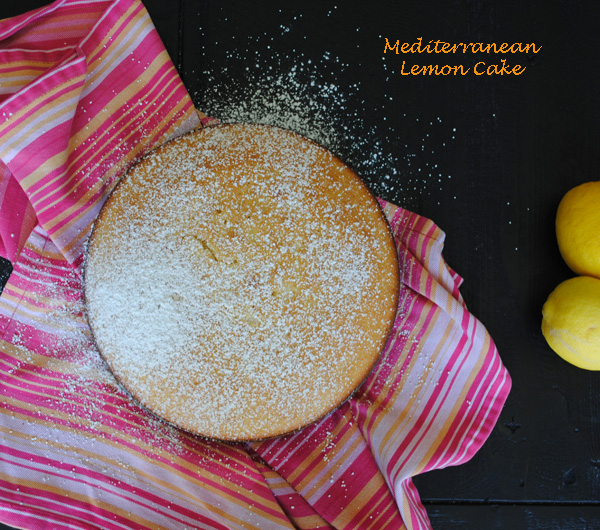 I am between homes right now while I wait to move into my apartment. I'm currently splitting my time with two of my brothers and their families, one living in Santa Rosa and the other in the Bay Area. As much as I've enjoyed visits with them, I really miss cooking and baking in my own kitchen. Like, AH-lot!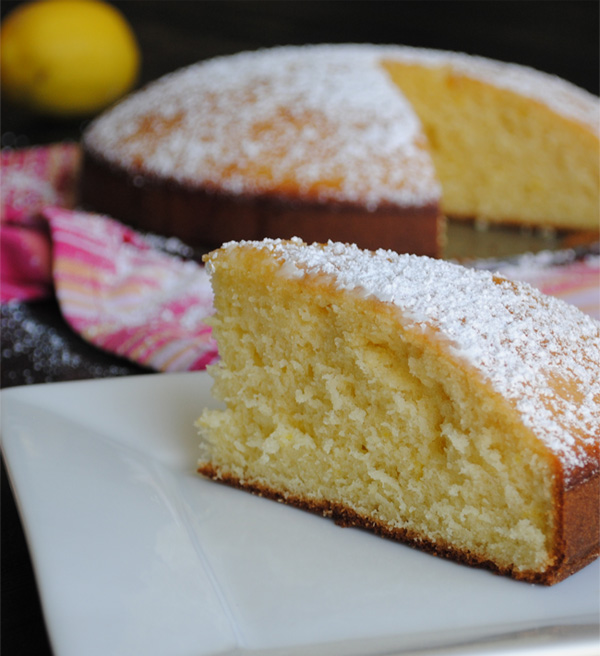 As much as I enjoy the comfort of my own kitchen, it wasn't too shabby baking this Mediterranean Lemon Cake in my brother's gigantic gourmet kitchen.
This morning I woke up early just to bake another recipe from Pastries by Allison Pray and Tara Smith.
If you ever think you don't need or want cookbooks because of the easy access to online recipes, there really is nothing more delightful than slowly flipping through pages of mouthwatering food photos and recipes on a lazy Saturday morning.
I love this easy cake. In fact I've tried a few good recipes from this fabulous cookbook. I made a few minor changes to this one, like adding vanilla extract to the batter and just rounding measurements. For example,  I used two tablespoons instead of "2 tablespoons plus 1 1/2 teaspoons" which the recipe called for.
The thing that makes this cake extra special is the lemony sweet drizzle and the powdered sugar.
Enjoy!

Mediterranean Lemon Cake
Prep time:
Cook time:
Total time:
Ingredients
1⅔ cups all purpose flour
1½ teaspoons baking powder
pinch salt
6 tablespoons (3/4 stick) unsalted butter, melted and cooled
⅓ cup olive oil
2 tablespoons freshly squeezed lemon juice
1 cup sugar
zest from 2 lemons
4 eggs, room temperature
2 tablespoons milk, room temperature
1 teaspoon vanilla extract
For lemon syrup:
¼ cup sugar
juice from 1 lemon
optional, powdered sugar for final topping
Instructions
Heat overn to 375 degrees. Spray 9-inch springform pan with cooking spray, or wipe evenly with butter.
In medium mixing bowl, whisk together flour, baking powder and salt.
In small bowl, combine melted butter, olive oil and lemon juice.
In bowl of stand mixer fitted with whisk attachment, combine sugar and lemon zest on low speed. Add the eggs and mix on medium-high speed until the mixture is smooth and pale yellow, about 4-5 minutes.
Add the milk and vanilla extract; mix until combined.
Reduce speed to low and add flour mixture, beating together until moistened.
Slowly add the butter and oil mixture, beating just until it is incorporated.
Pour batter into the pan and bake for 30 minutes. Check cake at 25 minutes. When done, the cake should spring back when pressed with in the center.
Prepare lemon syrup by heating ¼ cup water, sugar, lemon juice in small pan. Heat on medium low until sugar is dissolved. Set aside, and cover to keep warm.
After cooled, remove cake from pan.
Gently drizzle and brush lemon syrup over the top and sides of *warm* cake.