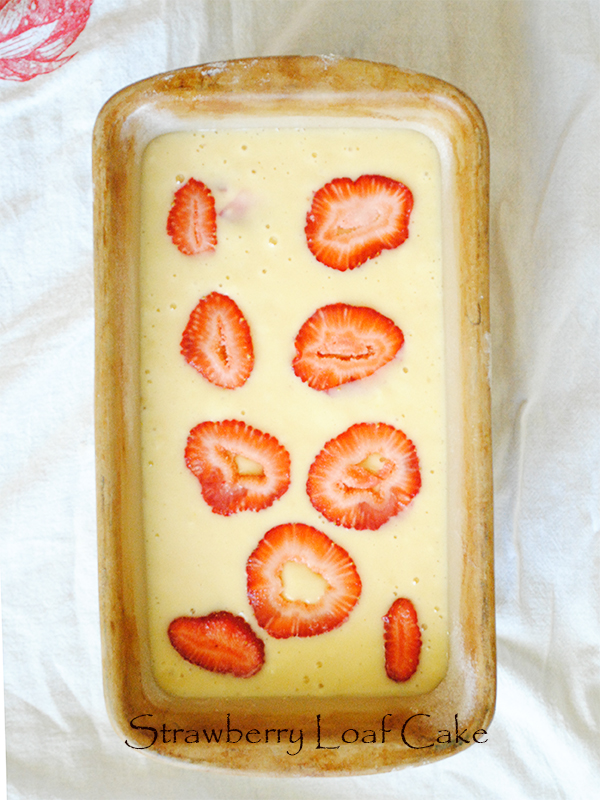 It seems we're never finished learning about this life we're living. And sometimes we're not even finished learning the same lesson over and over again. For me that's very true. And one of those lessons is that I have absolutely no control over other's choices, attitude, lifestyle, or whatever – especially when it comes to my kids. When am I going to learn?
As I transition from being a mom involved in my  kid's everyday lives (since they're grown now), this lesson becomes even more important. It seems I keep making ill attempts  to remind them of all the ways *I think* they can make better choices in thier lives. Wow, that sounds even worse on paper (or blog).
I love (well, hate) the way I analyze the way my awesome kids are navigating through their own lives whether it's parenting styles, or timing when it comes to attending college – or not attending college. It seems I'm way too quick to share my motherly "widsom" in an attemtp to help. I didn't need that kind of "help" after about 25. I was perfectly ok with figuring things out on my own, even if it meant making lots and lots of mistakes along the way. I'm sure my kids probably feel the very same way. 
This weekend, after spending a day with one of my sons and grandkids, I was reminded that it is way more important to take precious time to enjoy them, rather than always looking for opportunities to share unwanted advice. I wish I remembered this before last Sunday' picnic.
If I had, I wouldn't have had to look waaaay up in to my son's eyes to promise that I'll learn to "zip it" the next time. I think he knows me a little too well, because he just just smiled and told me to be realistic. I guess he doesn't get that I just may have learned this lesson for good. Now it's on to the next one…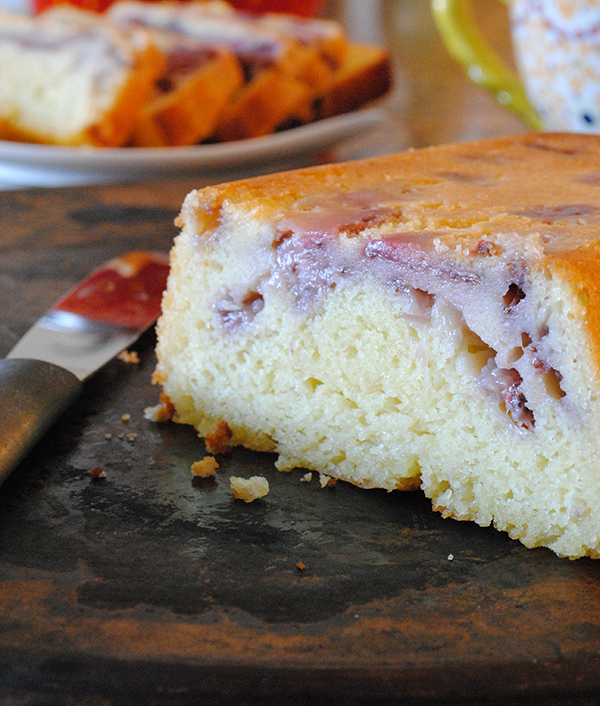 What does strawberry loaf cake have to do with this, you ask? Everything! I process life as I bake. It's true.
So this recipe is slightly adapted from a recipe I came across on a lovely blog called Pixels & Crumbs who adapted an Ina Garten recipe. I love it! In any case,  I doubled the recipe to make two different cakes: the strawberry loaf cake you see pictured here, and a strawberry upside-down cake using a spring form pan. I also swapped out the yogurt with buttermilk. Both versions came out beautiful and everyone said they were very moist and delicious.

Prep time:
Cook time:
Total time:
Ingredients
3 Cups all-purpose flour
4 teaspoons baking powder
½ teaspoon kosher salt
2 cups milk (with 1½ tablespoons white vinegar), or buttermilk
2 cups sugar
6 large eggs
1 teaspoon vanilla extract
1 cup vegetable or canola oil
1½ cups strawberries, chopped ( several slices for top)
Instructions
Preheat oven to 350°. Grease and flour loaf pan.
Sift flour, baking powder and salt in a medium bowl.
In a large bowl combine the buttermilk, sugar, eggs, and vanilla, whisk until combined.
Whisk flour mixture into the liquid mixture until well combined.
Fold in the oil with a rubber spatula until thoroughly mixed, then gently fold in the strawberries.
Pour the batter in the the pan, top with strawberry slices and bake for 50-60 minutes, checking at the 50 minute mark until toothpick comes out clean in center.
Cool on baking rack for about 10 minutes.
Notes
This recipe makes two cakes. Cut quantities in half for one loaf pan.