You want the truth? Sometimes birthdays make me cry.
I think it started when I was a really young mom, struggling to raise my kids on my own. Without a lot of support from their fathers (yes, that is a plural), or  from my family, there were many times I couldn't give the kind of gifts, or throw the festive parties I always dreamed my kids would have. Of course, like all our worries, God provided and things worked out, but plenty of tears were shed along the way.
Back then I'd cry about what I couldn't give my kids from a monetary perspective, but now I get a little sad when family get togethers sometimes have a way of shining a spotlight on what's not really working so well.
Although it was a total blessing to celebrate my daughter, with plenty of laughs and smiles to go around, certain dynamics that surrounded the occasion reminded me that big problems happen in families and individuals even when there is an abundance of love, faith and committment.
In the same way my parents loved us and worked hard to provide my brothers and me with everything we needed (and wanted), I'm sure their parenting styles caused us some pain in in our adult lives. Now that my kids are grown, I have moments when I realize some of their difficulites in life could be due to my failures or mistakes as a mom.
But that doesn't mean I think it's ok to blame our parents, or anyone else, for our problems. As I mature, I realize more and more that it doesn't matter where we pick up our bad babits or flaws, it mostly matters that we learn to move forward and take full responsiblity for our actions and mistakes.
I'm not sure when it happened, but the day I stopped blaming my parents for my shortcomings and problems, was the day my life got a whole lot better. When I figured out it wasn't anyone else's fault, I also figured out I could choose my way to a better situation.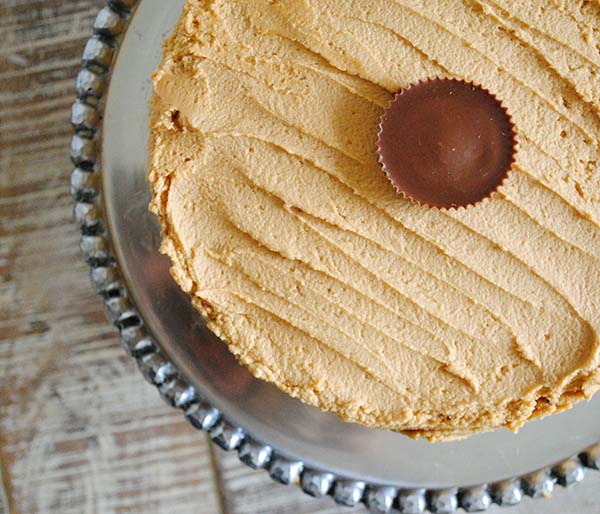 So why do beautiful celebrations and cakes remind me about this stuff? Maybe it's because when I see those perfect symbols, I start to believe the lie that everyone else's celebrations are perfect – and that there are only smiles and laughter. Don't get me wrong, I don't delight in knowing that it's not true, I just think it's a good to know I'm not alone (or weird) in experiencing imperfection and even brokeness at times.
Although I've focused on the tearful side, I whole-heartedly believe that feelings, even sad ones, aren't bad. In fact, they can be beautiful and honest, healing and spiritual. For me, feelings about mistakes come without shame or regret, thanks to the grace of my God and Saviour. I believe that the journey through our trials and mistakes can strengthen us and make us better. Some of the best things I've learned about myself are a result of enduring hard times.
So there's the truth. And here's my cake that my little beauty said was the best cake she ever had. But then again she's a hound for anything with banana and/or peanut butter. And, she always says that about my cakes. That's love.
 

Banana Cake with Peanut Butter Frosting
Prep time:
Cook time:
Total time:
Ingredients
2¼ cups flour
1 teaspoon baking soda
¼ teaspoon fresly grated nutmeg
¾ cup sour cream
2 eggs
2 sticks butter, room temperature
3 ripe bananas, mashed
1 teaspoon vanilla extract
1½ cups sugar
For Frosting
2 cups peanut butter
1 stick butter
¼ cup cream cheese
1 teaspoon vanilla extract
1½ cups powdered sugar
¼ - ½ cup half n half
2 bananas, sliced*
To add to the middle layer
Instructions
Heat over to 375 degrees F.
Grease two cake rounds and place parchment paper at the bottom; butter the parchment paper.
In mixing bowl whisk together flour, baking soda and nutmeg. Set aside.
With electric mixer, beat butter for about three minutes until pale and creamy. Add the sugar and continue to beat for another couple minutes.
Add the eggs, one at a time, beating after each addition
On low speed, add the mashed bananas, the sour cream, then the vanillla extract.
Slowly add the flour mixutre until well combined.
Pour batter evenly into the two pans. Bake for about 25 minutes, or until a toothpick comes out dry when inserted in the center.
For the frosting, beat the peanut butter, butter, cream cheese, vanilla extract and powdered sugar until moistened. Add half n half by the ¼ cup until desired consistency.
To assemble cake, add frosting to top and sides of first cake. Add layer of sliced bananas. Add second cake; frost entire cake. I added one Reese's peanut butter cup on the top, but decorate as you prefer.