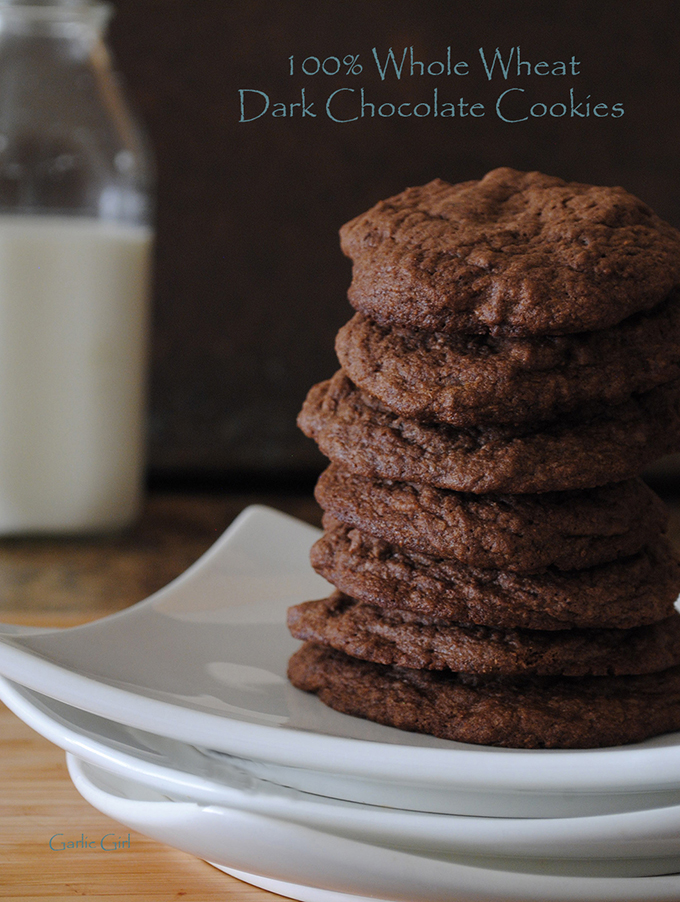 It annoys me to no end that I want to share food on my blog SO much more I do. It's not that I can't find the time, it's because it requires having to commit more time on the computer, in addition to the 40 hours per week I already spend there for work. Truth is, I'd rather get in the kitchen and cook or bake.
The other issue is that I'm actually putting together a cookbook proposal for which my personal deadline has already passed. As soon as that deadline passed, I almost let that little annoying, negative voice in my head try to convince me that I will not finish the proposal, that I don't know what I'm doing, and I should give up.
If I've learned anything in my life, is to not give negative or destructive talk, even if it's my own, a chance. That's why I'm sitting in a coffee shop today, writing this post and working on my proposal.
NEVER GIVE UP on your dream.
The other evening I was craving chocolate and decided to make a chocolaty cookie. Because I love cookies with coffee for breakfast, I decided to make a chocolate whole wheat cookie with Bob's Red Mill whole wheat pastry flour. I'm a huge fan of all their flours and wanted to see how this particular whole wheat flour worked in a chocolate cookie recipe (this is not a sponsored post by the way). Results: excellent.
Here you go!
 
100 Percent Whole Wheat Dark Chocolate Cookies
Prep time:
Cook time:
Total time:
Ingredients
2¼ cups whole wheat pastry flour (preferably Bob's Red Mill)
½ teaspoon baking soda
pinch of salt
½ cup dark cocoa powder ( I used Dagoba)
2 sticks (1 cup) butter, room temperature
cup 1 cup brown sugar
½ 1/2 cup sugar
2 eggs
2 teaspoons vanilla extract
1 cup semi sweet chocolate chips
Instructions
Heat oven to 375 degrees F.
In large mixing bowl, or bowl of stand mixer, beat butter on medium until creamy (about 2 minutes).
Add sugar and beat another 2 minutes.
Add eggs one at a time, scraping down sides and turning mixture with spatula at least once.
Add vanilla extract.
In another mixing bowl, whisk together flour, powdered cocoa, baking soda and salt.
With mixer on low speed, slowly add dry ingredients to butter mixture until blended, about 45 seconds; add chocolate chips and continue to mix until blended.
Drop or roll about a tablespoon of dough onto parchment paper lined cookie sheet.
Bake at 375 F for about 10 minutes.
Enjoy!