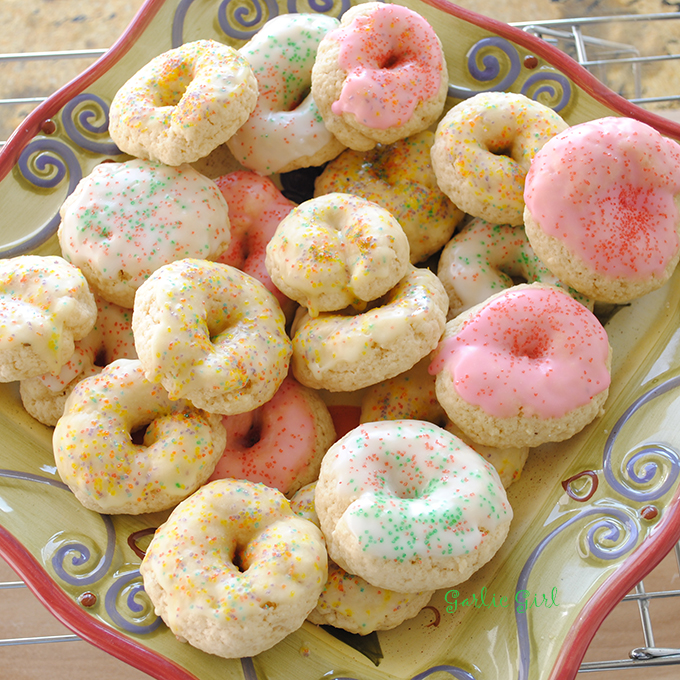 Have you ever stopped doing something you love? It seems like I've been doing a lot of that lately, and I don't like it. The problem is, sometimes it feels so much easier to do the very things that keep me stuck, rather than investing time in activities I know will keep me moving toward my goals. Not sure why I do that, but whatever the reason, whether laziness or lack of drive or determination, I'm making a point to stop that.
Spring is a great time for new beginnings and starting fresh, so below I created a short list of how to change this pattern. I'm also sharing this cookie recipe because it reminds me of spring and Easter (which is right around the corner).
1. Write down my top 3 goals for the next three months, and the next three years
2. Pin my goals somewhere I will see them daily
3. Commit at least 3 hours per week working toward my goal/s
4. Pray about my goals, and how/if they align with God's will
What about you? Do you ever find yourself in a slump, and/or ignoring or procrastinating toward the things you want in your life? If so, feel free to share ideas about how you can fix that situation.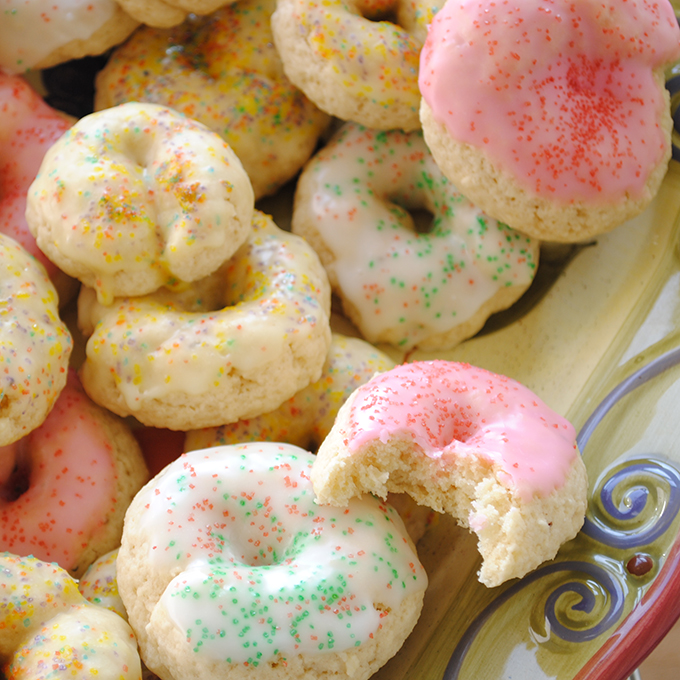 Best Italian Sugar Cookies Ever
Prep time:
Cook time:
Total time:
Ingredients
2¼ all purpose flour
½ teaspoon salt
2 sticks (1 cup) butter, room temperature
¾ cup powdered sugar
1 egg
1 teaspoon almond extract
For Icing
1 cup powdered sugar
2 tablespoons milk
1 teaspoon light corn syrup
optional: sprinkles
optional: food coloring
Instructions
Heat oven to 350 degrees F.
In small mixing bowl, whisk together flour and salt.
Beat butter with ¾ cup of the powdered sugar for about 4 minutes.
Add egg, beat until blended. Add vanilla extract to mixture. Slowly beat in flour mixture until dough comes together.
With damp hands, roll about 2 teaspoons of dough to form a small log; attach ends to from lose circle.
Arrange on lined cookie sheet.
Bake for 8 minutes until the bottom edge turns light golden brown; cool completely
For icing, beat powdered sugar and corn syrup until smooth. If you prefer multiple colors, just separate icing in small bowls and stir in a drop or two of preferred coloring. Dip top of each cookie in icing and add optional sprinkles; let dry.