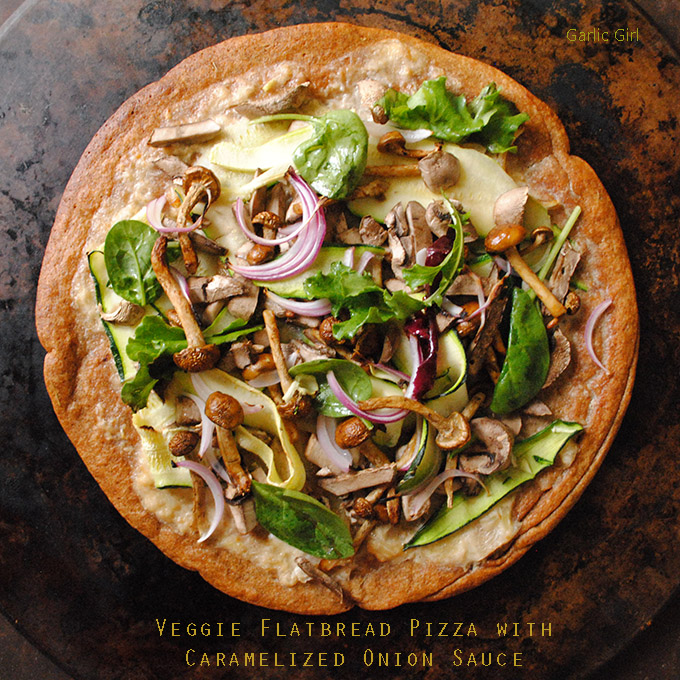 Have you ever felt stuck in your life? You know – the kind of stuck where you feel like there's no place to go from where you are.
To get right to veggie flatbread pizza recipe, just scroll to the bottom.
I recall feeling majorly stuck as a younger, single mom at a time when I didn't have a lot of resources, support, or choices. I remember feeling I was cemented in a very specific time and place, and couldn't imagine a way to make things better for my kids, never mind dare to think I could pursue my own personal dreams.
It took me a long time to realize how very limiting and deceptive feelings can be. For example, had I made choices way back then that centered around my feelings, I would have stayed in an unhealthy relationship, and may never have obtained a college degree or succeeded in a career in public relations.
Negative thinking, and weak feelings almost convinced me I'd be crazy to try to make it on my own with three kids, or that there was no possible way to go to school (after 35-years-old) and support my kids at the same time. Fortunately, because of an inescapable urge inside me to ignore those voices – and a strong faith in God – I was able to move to a better place in my life.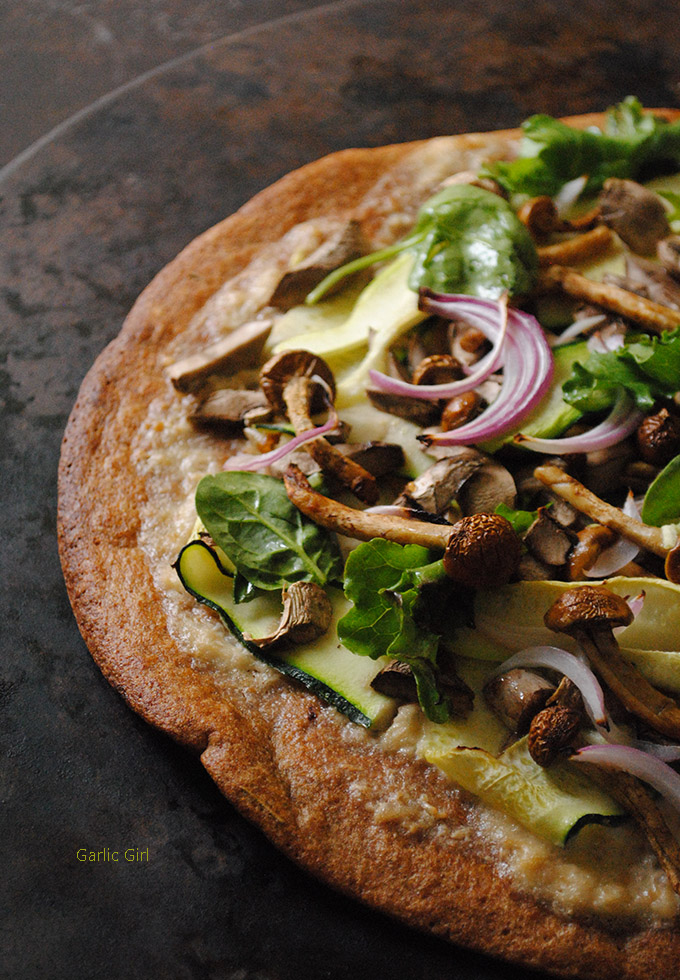 Sometimes I look around and I notice extraordinary people settling for the status quo, and I have to wonder if they really don't have the capacity to move forward, or if they just feel that way. Sometimes I just shake my head, wondering what would happen if they used even one quarter of their talents or gifts to make a difference in their life, and potentially the lives of others.
I know it's not easy to look at our lives that way. In fact, recently I've found myself in a comfort zone rut and felt strongly about challenging myself to do better in a few big areas of my life. I hope I listen to that voice, because being stuck is a place I don't want to be.
Maybe you too can relate – and maybe this can be that little nudge you need to wiggle out of a rut you might be in.
Veggie Flatbread Pizza Recipe
Speaking of stuck, I've even been in a pattern of making the same pizza over and over again. As much as I love the ways I typically prepare it, I think it's always good to experiment, so I tried this wonderful veggie medley on whole wheat flatbread for a delightful flatbread pizza.
For more a more traditional pizza crust, you may want to try a couple of my recent favorites:
Garlic, Onion and Poppy Seed Pizza, or this Strawberry, Basil and Feta Cheese Pizza.
Enjoy!
Veggie Flatbread Pizza with Caramelized Onion Coconut Cream Sauce
Prep time:
Cook time:
Total time:
Ingredients
1 cup whole wheat flour (I prefer white whole wheat)
1½ cups water
1 teaspoon salt
1 teaspoon dried rosemary
1 medium white or yellow onion, chopped
1 medium zucchini, ribboned
2 cups fresh assorted mushrooms
1 red onion
1 cup baby greens
⅓ cup coconut milk
2 tablespoons olive oil (divided)
1 tablespoon sherry vinegar
Instructions
Heat oven to 425 degrees F.
For the flatbread, whisk together flour, salt, rosemary with the water until lumps disappear; set aside for 20 minutes.
Grease 12-inch, heavy cast iron skillet with one tablespoon of olive oil.
Once batter is ready, place skillet in oven for five minutes to heat.
Carefully remove from oven and pour batter into pan; spread evenly to edges.
Bake for 30 minutes. Once cool enough to handle, remove flatbread and place on pizza round.
For the coconut cream sauce, sauté onions with a little olive oil for a few minutes. Add vinegar and continue to sauté until slightly caramelized.
Add onion mixture to blender with coconut milk and blend until smooth.
To make pizza, preheat oven to 500 degrees F.
Spread layer of coconut cream mixture on flatbread, leaving edges dry for crust. Arrange veggies on top and bake in oven until desired doneness, about 15 mins..