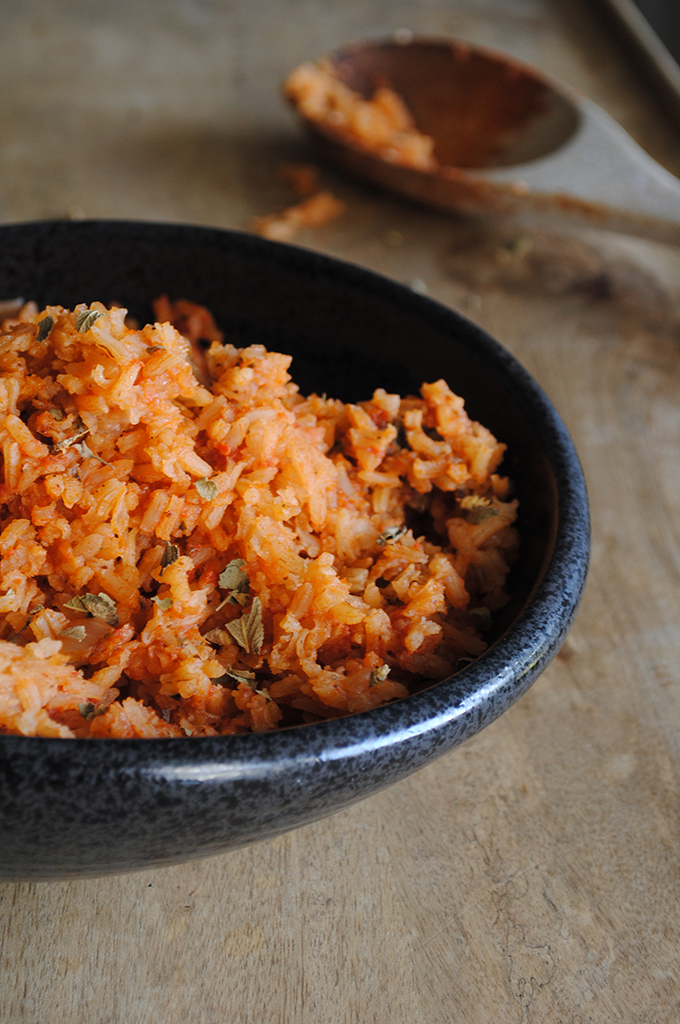 I recently made Mexican rice and have pretty much been craving it ever since. I love it! Yesterday I made it again, but with a simple Italian twist – so I'm calling it Italian Rice.
The preparation was almost the same as Spanish or Mexican rice, but to give it an Italian or Sicilian spin I used olive oil, basil and a little oregano. The results were delicious.
This Italian rice can be enjoyed hot, as a side dish, or added to soup. I added this rice to Italian meatball soup and will definitely be doing that again!
Sicilians and Peas
If my Sicilian mom would have told me to add peas, if she were still here to enjoy meals with us. Of course she would probably have been right (as usual). She used to add peas to many of her classic dishes like lasagna and baked ziti.
The one rice recipe that really stands out in mind that seemed to always include peas was my Aunty Connie's arancini or Sicilian rice balls. That's is the ultimate Italian rice dish that my family adored, and still adores to this day. I have a recipe for Sicilian Rice Balls you may want to try.
Enjoy!

Simple Italian Rice
Prep time:
Cook time:
Total time:
Ingredients
1 cup long grain white rice (I used Mahatma extra long grain)
2 tablespoons extra virgin olive oil
½ cup onion, finely chopped
1½ cups chicken broth
1 8-oz can tomato sauce
½ tsp kosher salt (or to taste)
1-2 tsps fresh basil, finely chopped
½ teaspoon oregano
Instructions
Add olive oil to medium sauce pan and heat to medium.
Add rice and stir frequently for about 10 minutes, or until grains are light golden brown.
Stir in onion.
Add chicken broth, tomato sauce, salt and basil.
Give it one quick stir, bring to a boil.
Turn heat to low, cover and cook for about 25 minutes, or until rice is tender.
Note: DO NOT take lid off or stir after covering.
Garnish with a little oregano.
Give a gentle stir before serving.