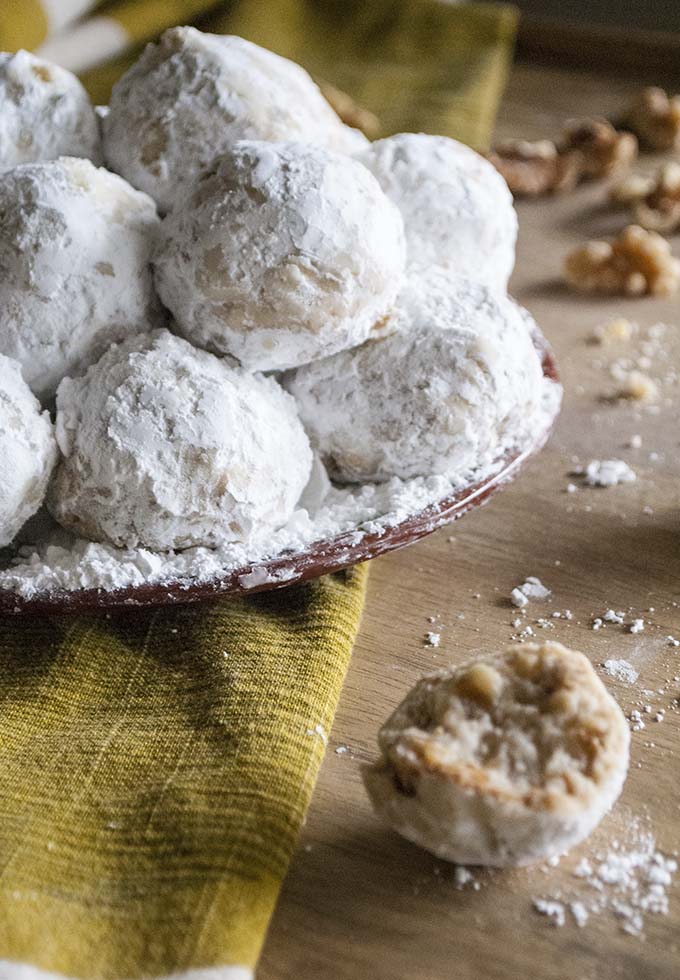 Whenever I make snowball cookies I always hear people say how much they love them! Whether you know them as Russian tea cake cookies, Mexican wedding cake cookies, or even Walnut snowball cookies, they sure are people-pleasers.
What's not to love? They are buttery, powdery and sweet, with that melt-in-your-mouth effect that most people crave!
I've been baking away these past few weeks and have created some recipes I look forward to sharing soon. For now, make sure you try this walnut snowball cookie recipe and check out a couple of my favorite recipes that are especially wonderful the season. They include this sweet and classy Ricotta Cheese Cake, and this moist Pumpkin Cake with Cream Cheese Frosting.
Enjoy!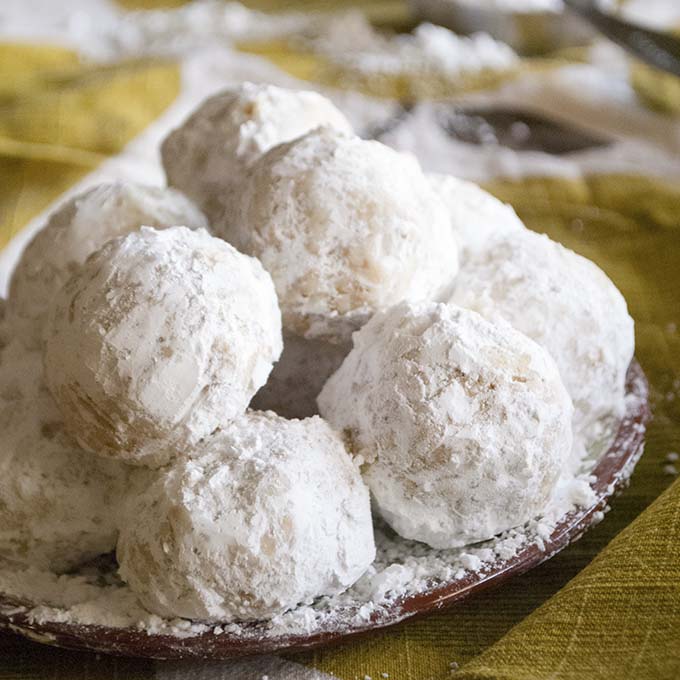 Walnut Snowball Cookies
Prep time:
Cook time:
Total time:
Ingredients
2 cups all purpose
2⅓ c finely chopped walnuts
¼ tsp kosher salt
2 sticks butter (room temperature)
1⅓ cup powdered sugar (divided)
1 tsp vanilla extract
Instructions
Add 1 cup of powdered sugar to small shallow bowl; set aside.
In mixing bowl, whisk together flour, chopped walnuts and salt.
Beat butter to pale (about 3 minutes); beat in ⅓ cup of the powdered sugar.
Add vanilla extract. Slowly add walnut mixture and beat on low until combined and mixture is moist but still crumbly. Tip: Before adding the last ½ cup of flour mixture, squeeze tablespoon of dough to test if moist enough for a ball to form. The last ¼ or ½ cup may not be necessary.
Form gently into walnut-sized balls.
Place on lined baking sheet about 1-2 inches apart.
Bake at 350 for 20 minutes.
Cool completely; roll in powdered sugar.