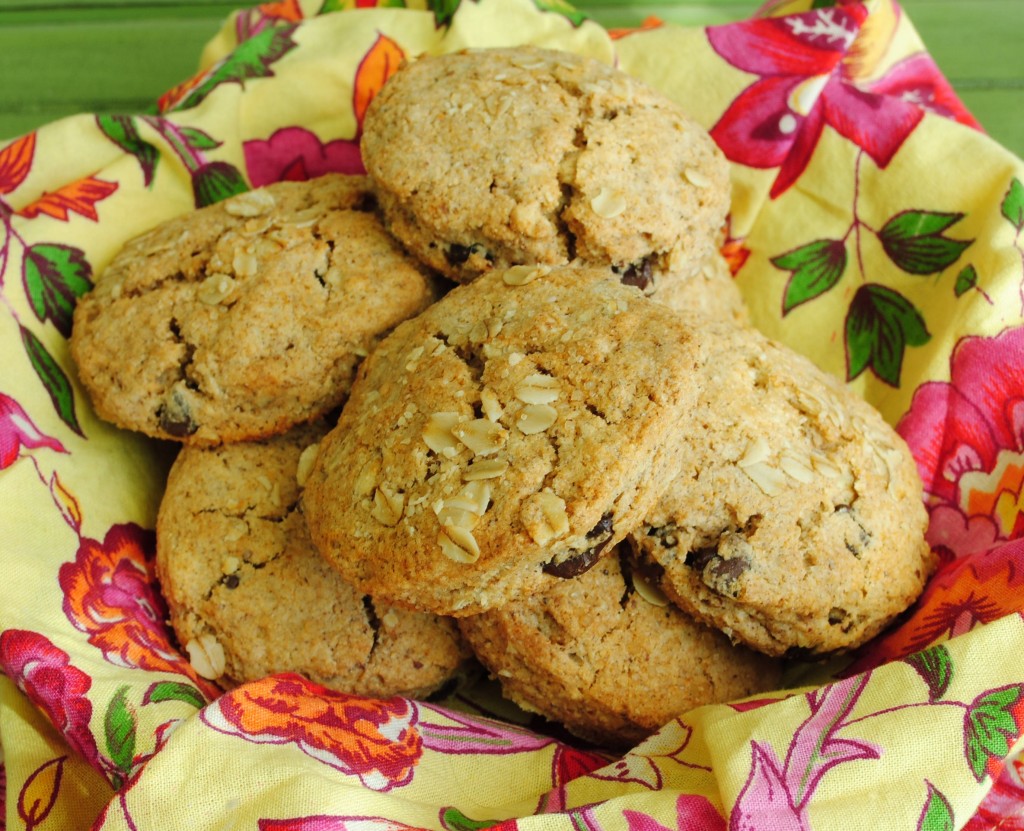 If you love to bake and you haven't discovered whole wheat pastry flour yet, you've got to put it on your grocery list! As I've mentioned before, I love the idea of making sweet treats as healthy as possible and selecting the right whole wheat flour is probably one of the most basic ways to start.
If you've baked with whole wheat flour before, you may have had less than great results, depending on the brand or type of flour you selected. I've had to throw away food because I didn't like that cardboardy, saw dusty taste and texture. But using white whole wheat or whole wheat pastry flour from brands like Bob's Red Mill or King Authur will make a big difference.
These scones are very easy to make with just one bowl, no electric mixer, and have a very buttery texture, even though there is no butter in the batter! You don't need to use butter at all, but I brushed a bit on the tops of each scone before baking. I brought these to work earlier this week and they were wiped out in no time!

Whole Wheat Cinnamon Oat Scones with Chocolate Chips
Prep time:
Cook time:
Total time:
Ingredients
2 cups whole wheat pastry flour
¾ cup rolled oats
2 tablespoons almond meal (optional)
¼ cup sugar (you can use brown sugar if you prefer)
2½ teaspoons baking powder
3 tablespoons cinnamon
1 teaspoon salt
1½ cups heavy cream (or a little less)
2 teaspoons vanilla extract
½ cup (or more if you like) semi-sweet chocoate chips
2 tablespoons melted butter
Instructions
Preheat oven to 400 degrees F.
Combine all dry ingredients in a large mixing bowl and whisk just to blend. Add the vanilla extract to the heavy cream and slowly stir into the dry ingredients. No need to beat, just stir until blended.
Turn out onto floured surface and knead about five times so bring the dough together. Form into circle and gently flatten so the disk is about one inch thick.
Cut out 2 inch circles, place on parchment lined baking sheet, brush tops with melted butter, sprinkle lightly with oats and a little turbinado sugar. If you don't have it, any sugar will do.
Bake for about 20 minutes until tops are lightly golden.
Enjoy!