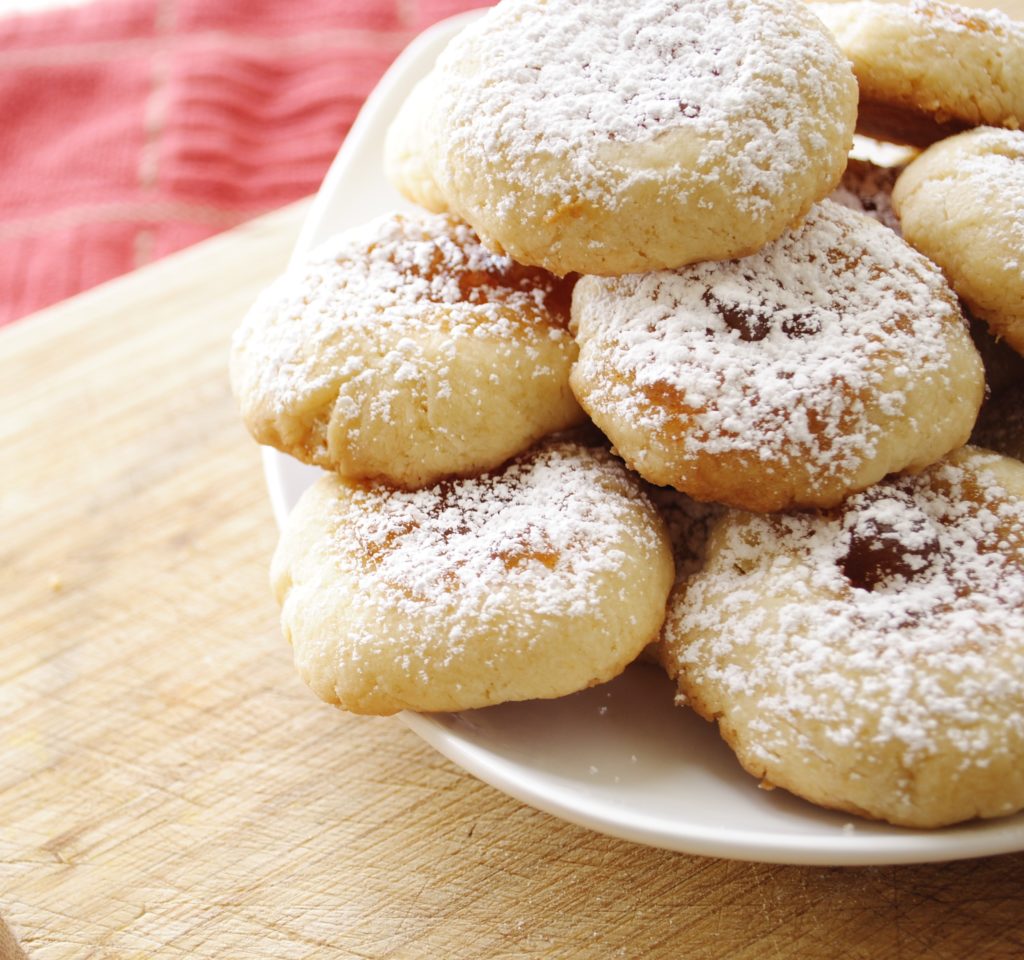 Every now and then I get a specific food  request from friends, family and co-workers. One of my friends at work, Stan, started requesting "Kolaches," pronounced koh-latch-keys. I didn't know what they were, so he showed me an image and a recipe, and off I went to make them. It turns out, though, that the ones I prepared were not the type of Kolaches Stan wanted.
Since I'm wildly curious about all things food, I did a little googling and found there are different kinds of Kolache-type pastries, depending on what part of the country (or world) you're from. But from what I see, there are pretty much two distinct types: one that it more like a bun prepared with a yeast dough, and the other that is a flaky-type dough that doesn't not need to rise. Both are mildly sweet. Even the flaky ones are prepared differently in that some are round with jam-filled centers, and others are rolled, filled with jam and folded over. One thing is clear: people love their kolaches, kolackys, thumprints or whatever they want to call them!
After preparing the differnt kinds several times and experimenting with recipes, I have to say that I prefer the kind that Stan is talking about. These are the ones that are not very sweet, but have a buttery flavor and  melt-in-your mouth. They are the absolute perfect way to enjoy a cup of coffee. It goes like this: one bite of kolache, one sip of coffee…one bite of kolache, one sip of coffee. Repeat until your tummy is happy. : )
This recipe is my own as I adapted other recipes until I found the perfect combo. Enjoy!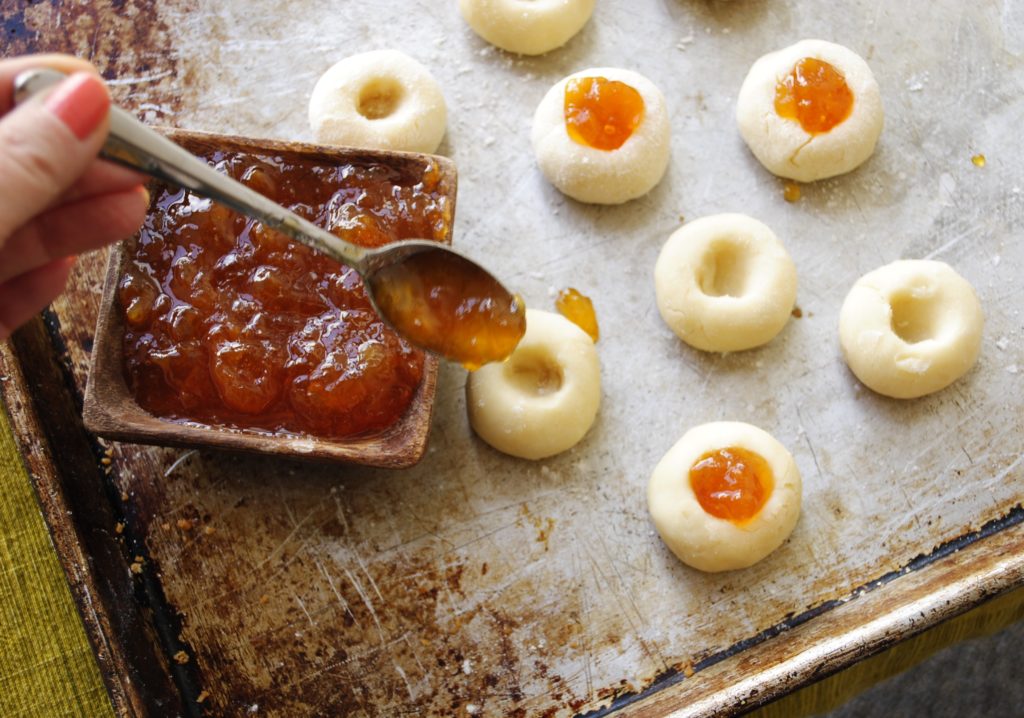 | | | |
| --- | --- | --- |
| Kolache, Kolackys, or Thumbprint | | |
Total time:
1 hour 15 mins
Ingredients
1 1/2 cups all purpose flour (plus a little extra for rolling)
4 ounces cream cheese, room temperature
1 cup (2 sticks) butter, room temperature
1 teaspoon baking powder
2 tablespoons granulated sugar (if you want a sweeter cookie, double the amount)
1/4 cup powdered sugar
1/2 cup raspberry jam (or your favorite flavor)
Instructions
In mixing bowl, whisk together 1 1/2 cups of flour and baking powder.
In separate bowl, with electric mixer, cream together butter and cream cheese. Add sugar and continue to beat until incorporated.
Slowly add flour mixture to butter mixture and beat on low just until combined. Scrape down sides.
Turn out onto parchment paper, sprinkle with a little flour, knead a couple times.
Flatten a bit, wrap with the parchment paper to completely cover and refrigerate for 30 minutes.
Break off piece of dough and roll into small balls (if dough feels sticky, dust hands with a little flour while rolling).
Place 2 inches apart of baking sheet. With your thumb or finger, make impression in the center.
Using small spoon, add jam in impression of each cookie.
Refrigerate for 20 minutes.
Bake for 15 minutes at 350 degrees F, or until slightly golden brown at the very bottom.
Let cool completely and sprinkle with powdered sugar.
Enjoy!
Notes
Make sure to chill the dough at both intervals. This will give the dough a better texture and prevent the bottoms from flattening out during baking.