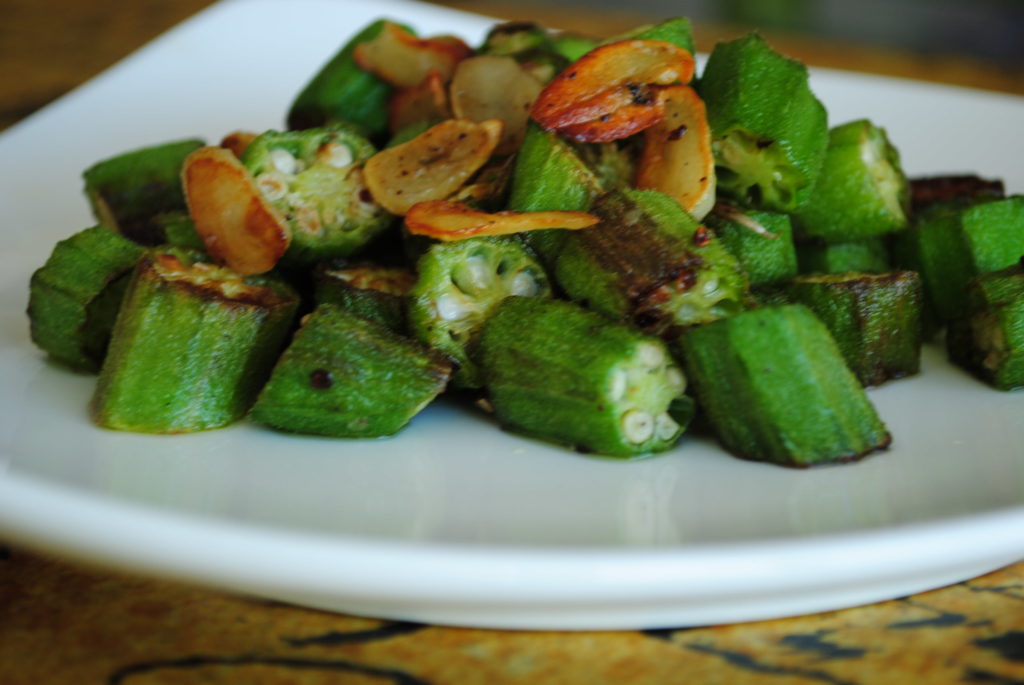 This is my kind of lunch. That's right, just give me greens and garlic and I'm one happy girl.  I love them all: rapini, brocolli, endive, escarole, mustard greens, kale and even dandelion greens. They are all so magnificent in their simplicity and don't need much preparation. For the most part, I just saute with a little olive oil and garlic and then just gobble them up! 
I've been eyeing okra lately while cruising farmer's markets and for some reason I've been passing them by. But this time I picked some up and wasn't quite sure what I was going to do with them. So I resorted to what I love best and I was almost a little surprised how truly delicious they were with such little effort. If you've been passing them up too, just be bold next time and know that they will be a great light lunch or a wonderful side with almost any main dish!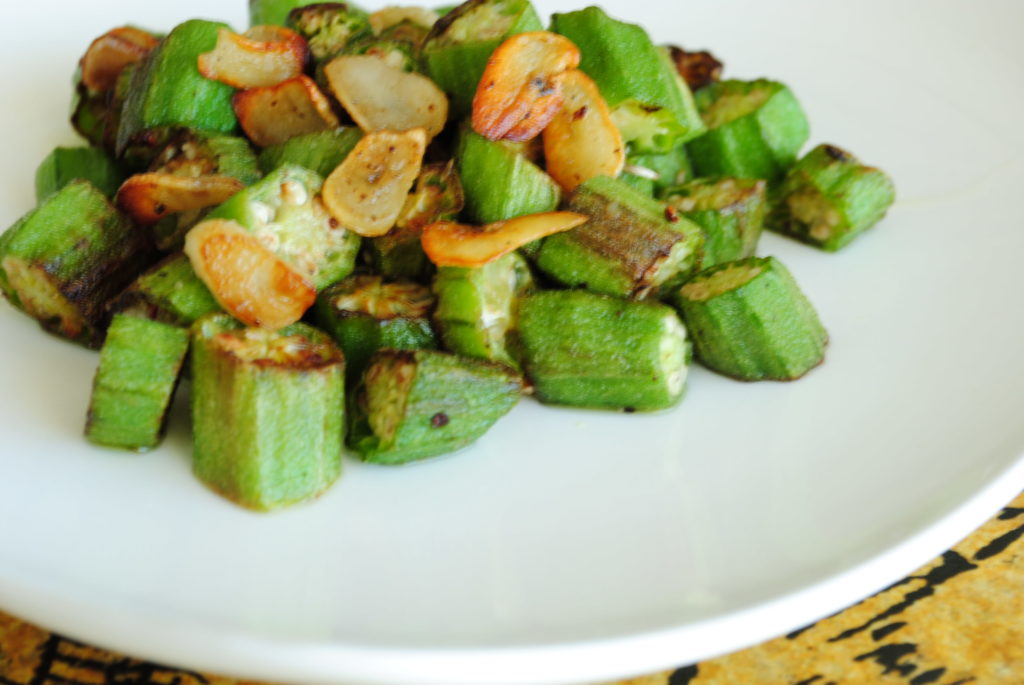 Pan Roasted Okra with Garlic
Ingredients
3 cups fresh okra, rinsed, sliced horizontilly in 1 inch pieces
3 cloves fresh garlic, thinly sliced
1-2 tablespoons olive oil
kosher salt
Instructions
In heavy skillet (preferably cast iron), heat olive oil until shimmery and add sliced garlic. Saute for about a minute, but don't let it burn. Remove with slotted spatula and set aside.
Add the okra and saute for about 10 minutes, until tender and the okra is nicely browned on most sides. Keep an eye and turn with spatula to make sure the sides cook evenly.
Add the salt to taste and return the garlic back to the pan and saute for another few minutes just to finish. If the pan get's too dry, you can always add a little water.