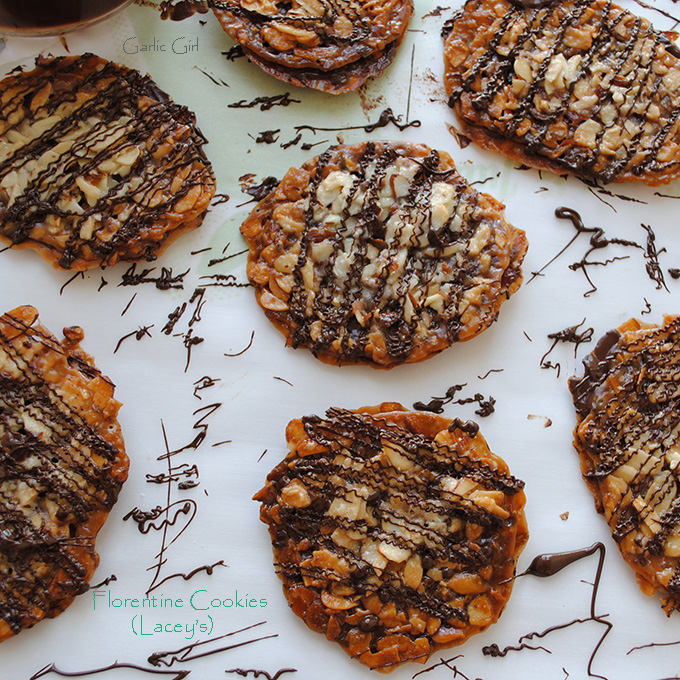 If you haven't tried baking Florentine cookies (or Lacey's), they are a buttery, delectable little treat that tastes a bit like a cross between a cookie and candy.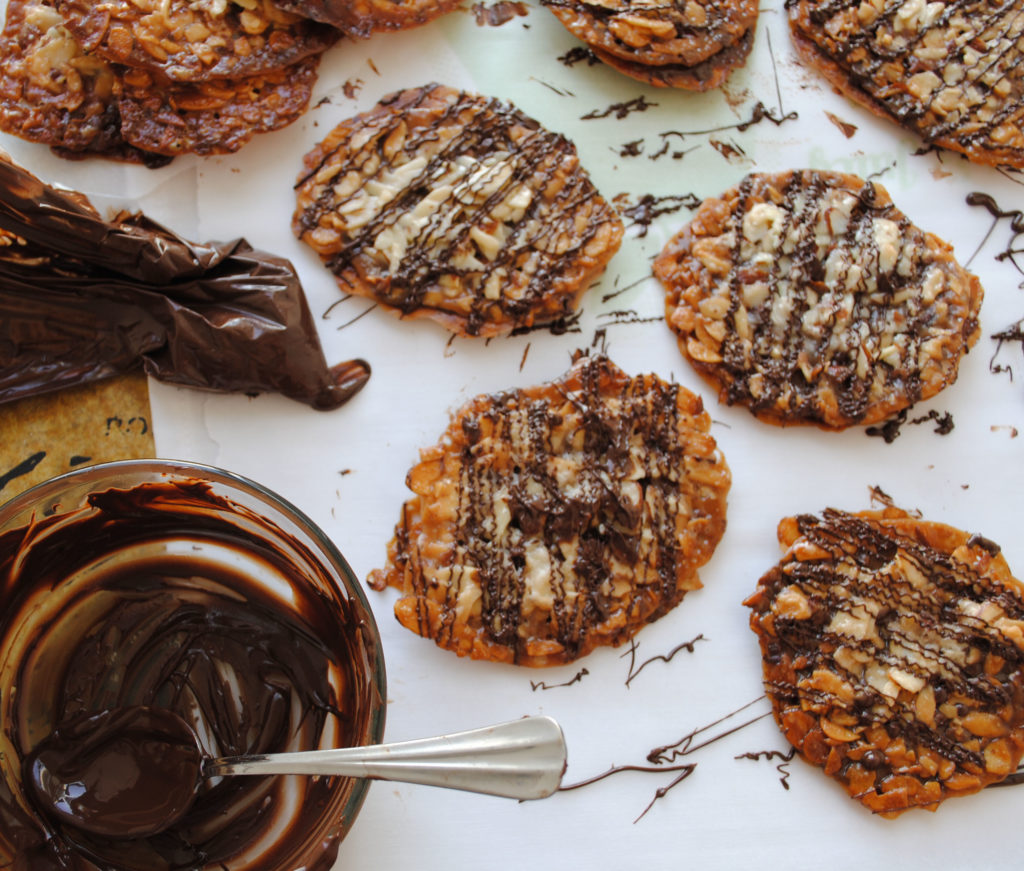 Some think of these as a Christmas cookie, but I say they are an anytime cookie because they are irresistible and should be eaten as often as necessary. I was reminded how much I love these cookies after enjoying one at a local café. After that, I had to go home and bake them so I could share with my mom and her friends at the senior community.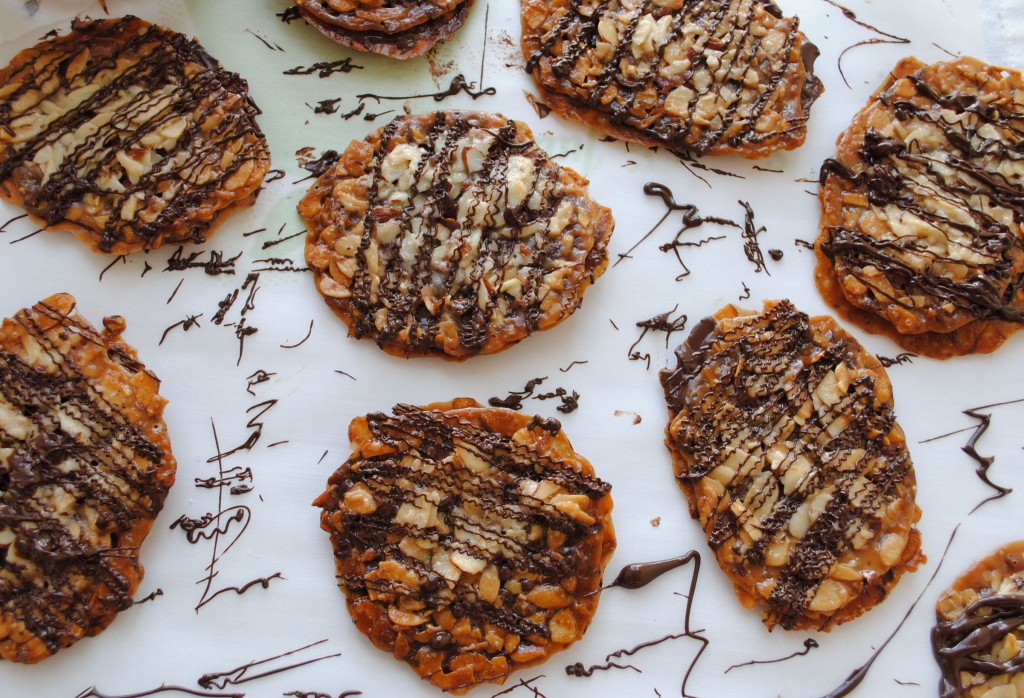 Enjoy!
Florentine Cookies (Laceys)
Prep time:
Cook time:
Total time:
Ingredients
1¾ cups slivered almonds
3 tablespoons all purpose flour
¼ cup teaspoon salt
¾ cup sugar
2 tablespoons heavy cream
2 tablespoons light corn syrup
5 tablespoons butter
½ teaspoon vanilla extract
½ cup semi-sweet chocolate (I used chocolate chips)
*optional - 1 teaspoon orange zest
Instructions
Heat oven to 350 degrees F.
Line baking sheet with parchment paper or silicone baking mat.
Pan roast almonds in a dry pan for a few minutes until lightly toasted on edges.
In mixing bowl, stir together nuts, flour and salt (and orange zest if you prefer).
In a small fry pan, on medium heat, whisk together sugar, cream, corn syrup and butter until mixture simmers and sugar is dissolved. Continue to simmer for another minute.
Remove from heat; stir in the vanilla.
Pour into flour/almond mixture. Stir to combine; set aside to cool for about 10 minutes. Don't let cool too long; it will become to hard to work with.
When cool enough to handle, form rounded teaspoons of mixture into ball and place on baking sheet, leaving a few inches between cookies.
Bake for about 18-20 minutes until cookies are thin and have a caramel color (be sure to check to ensure they don't burn). Cool on baking sheet for 5 minutes, then transfer to racks to cool. Repeat with remaining batter.
For drizzle, melt chocolate in heat-proof bowl over boiling water, or in microwave.
Spread thin layer of chocolate on flat side of half the cookies and make "sandwich" with the other half.
Spoon remaining chocolate into pastry bag or small plastic sandwich bag and cut tiny hole at corner. Drizzle over tops of cookies and let cool.
To store, place parchment paper between cookies to prevent from sticking together.
Makes about a dozen "sandwich" cookies.
Enjoy!