Last week was my birthday and I made a cake for myself. A few years ago, I started taking my birthday off  just to make a cake, and I really love everything about doing that! This year I decided on a banana cake after drooling ovr this one over at A Tender Crumb that I found on Pinterest. I used the same cake recipe, but made a different frosting so I can play with ruffles. I don't like to wear them, but I think they're pretty on cake.
I did have a little bit of an issue with the cake after I made the really bad decision to frost it with pink ruffles instead of what you see in the photo. So full disclosure, this cake was pink before I scraped all the icing off while repeating these words: I…hate…pink. And I meant it – I really do hate pink. I love orange and green and I hate pink. Here's the proof that I really did make this ugly frosting. And not only did I make it, I dressed my yummy banana cream cake with it. Fortunately, I undressed it quickly and made a creamy vanilla swiss meringue frosting instead that you see in the photos I took above.
The center of this cake is filled with whipped cream and thinly sliced bananas. My kids said they would have wanted more bananas on the inside, and even a whipped cream frosting too – but I love swiss meringue frostings because they aren't too sweet and have an awesome texture for piping. This is the first time I did a ruffle effect – it's not perfect, but I think it's pretty.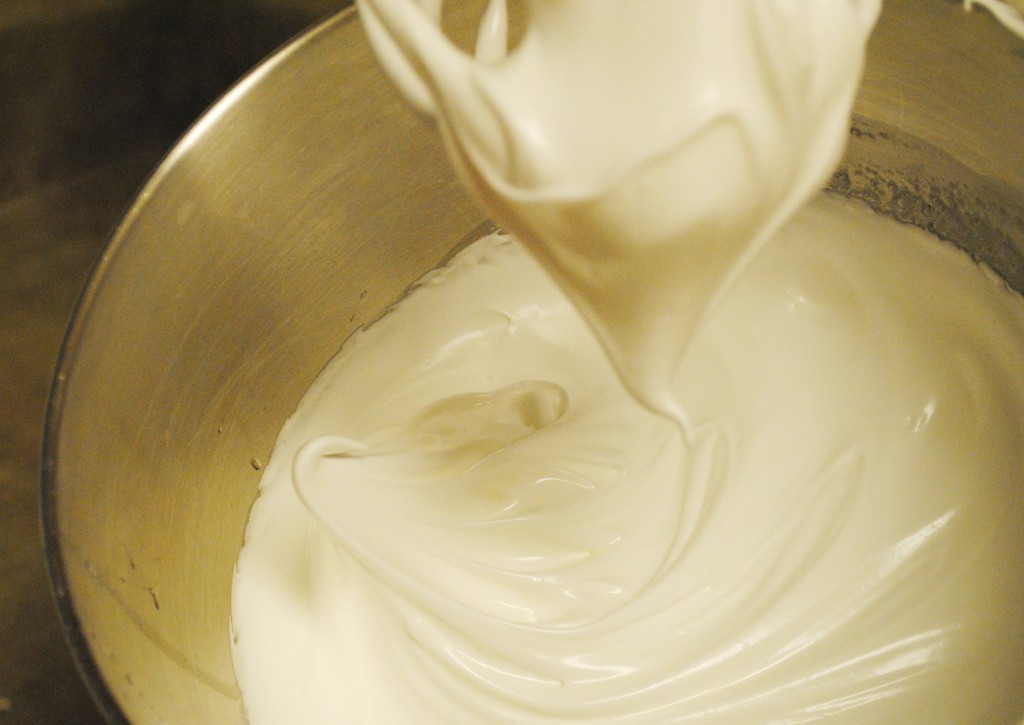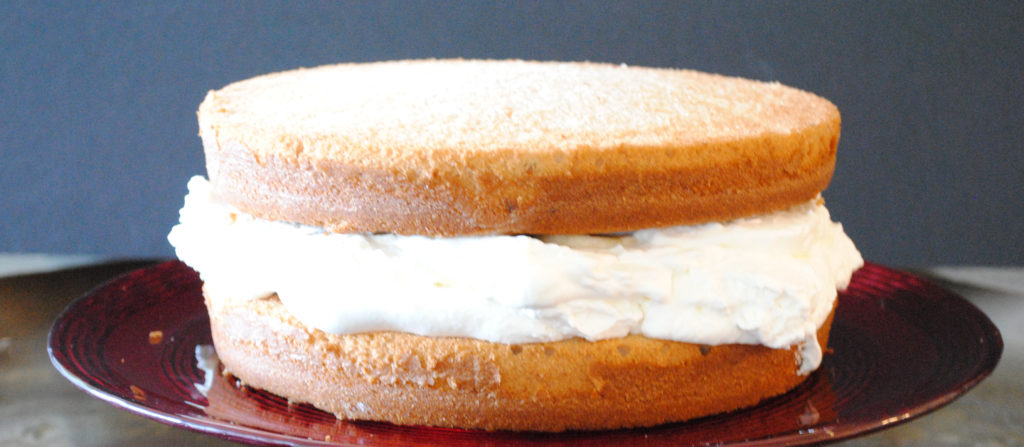 I had a nice birthday hanging out with my family and, as usual,  ate way too much. My favorite part was when my kids made brunch for me, and I got to see everyone, including this little pumpkin.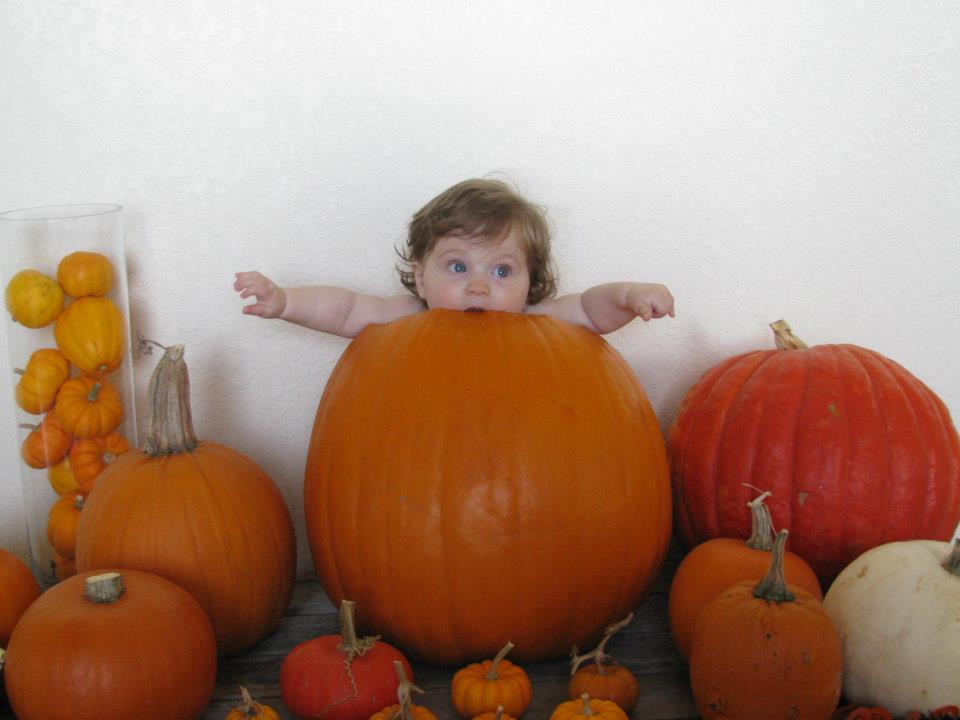 Banana Cream Cake with Ruffled Vanilla Frosting
Prep time:
Cook time:
Total time:
Ingredients
3 cups cake flour
3½ teaspoons baking powder
1½ teaspoons cinnamon
½ teaspoon salt
¾ cup milk
½ cup ripe mashed bananas
8 ounces softened unsalted butter
2 cups sugar
7 egg whites
For Whipped Cream Filling
1 cup heavy cream
2 tablespoons sugar
For Swiss Meringue Frosting
6 egg whites
3 sticks (1½ cups) butter, cut in 1 inch cubes
1½ cups granulated sugar
2 cups confectioner's sugar
2 teaspoons vanilla extract (or 1 teaspoon vanilla bean paste)
Instructions
Preheat the oven to 350 degrees F..
Butter and flour two 9-inch round cake pans and line bottom of each pan with parchment paper or wax paper.
Sift together flour, baking powder, cinnamon, and salt and set aside. In a food processor or blender, process the milk and banana into a smooth light puree. Set aside.
In bowl of stand mixture, cream together the butter and sugar until light and fluffy. On medium high speed, beat in egg whites 2-3 at a time until smooth, scraping down sides of bowl between egg additions.
Withmixer on low speed add dry ingredients and banana puree alternately in 2-3 additions, beating until just blended. Scrape down the sides of the bowl and beat on medium-high speed for 1-minute. Divide batter among the cake pans.
Bake for about 25 minutes or until toothpick comes out clean when inserted into the center of each cake. Let the cake layers cool in the pan for 10 minutes and then turn out onto wired rack and remove the paper liners. Cool completely.
For whipped cream, beat together heavy cream and sugar until fluffy.
To assemble,, put one layer, flat side up, on a cake stand or serving plate. Cover the top evenly with whipped cream and sliced bananas; place the second layer on top and press down until level.
For Swiss meringue frosting, wash stand mixer bowl, whisk attachment and spatula with hot soapy water and wipe down with white vinegar to remove all traces of fat. This is important to acheive the right consistency with the meringue.
In medium sauce pan, bring a few inches of water to a boil. In bowl of stand mixer, add egg whites and sugar. Place boiwl over boiling water and stir constantly until sugar is dissolved and mixture is hot to the touch.
Return to stand mixer and beat for several minutes until stiff peaks form (see photo).
Add butter and continue to beat until smooth and creamy. NOTE: Don't panic if frosting looks soupy or curdled, just keep beating - it will be fine.
Once creamy, add confectioner's sugar and vanilla and beat until preferreed consistency.
Frost entire cake with smooth strokes. For ruffled effect, use piping bag with Wilton 125 petal tip and work in back and forth motions in two-inch rows.