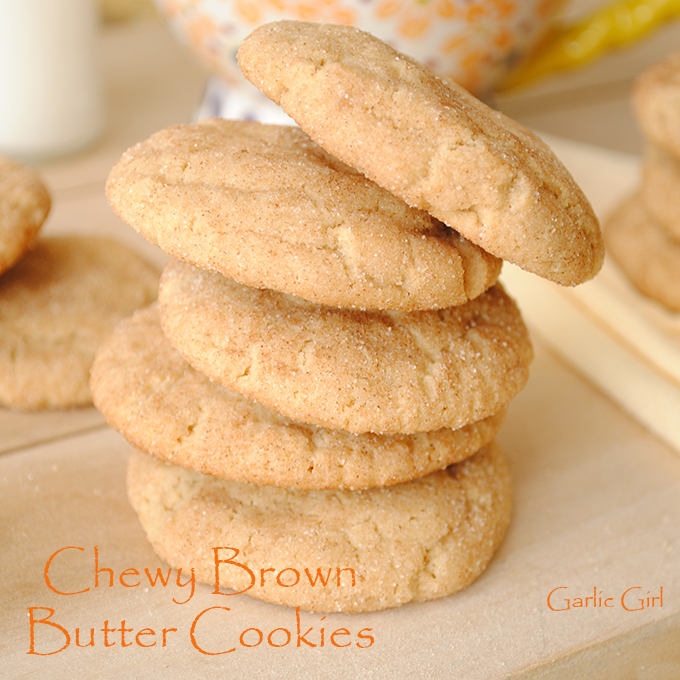 Sometimes you just have to eat cookies. And I don't mean just one cookie, I mean at least three cookies. You know, like when you were a kid and you just stuffed one cookie after another in your mouth, without even one second of worry about calories or health. Your only thought around eating them was: Yummy. These are good!
A few nights ago I came across these cookies from Cooking Classy that looked like they'd melt in your mouth. After checking out the recipe, I headed straight to the kitchen to whip up a batch. They were so good that I had to revert to childhood habits and eat more than one without a worry in the world. And all that came to mind was: Yummy. These are good.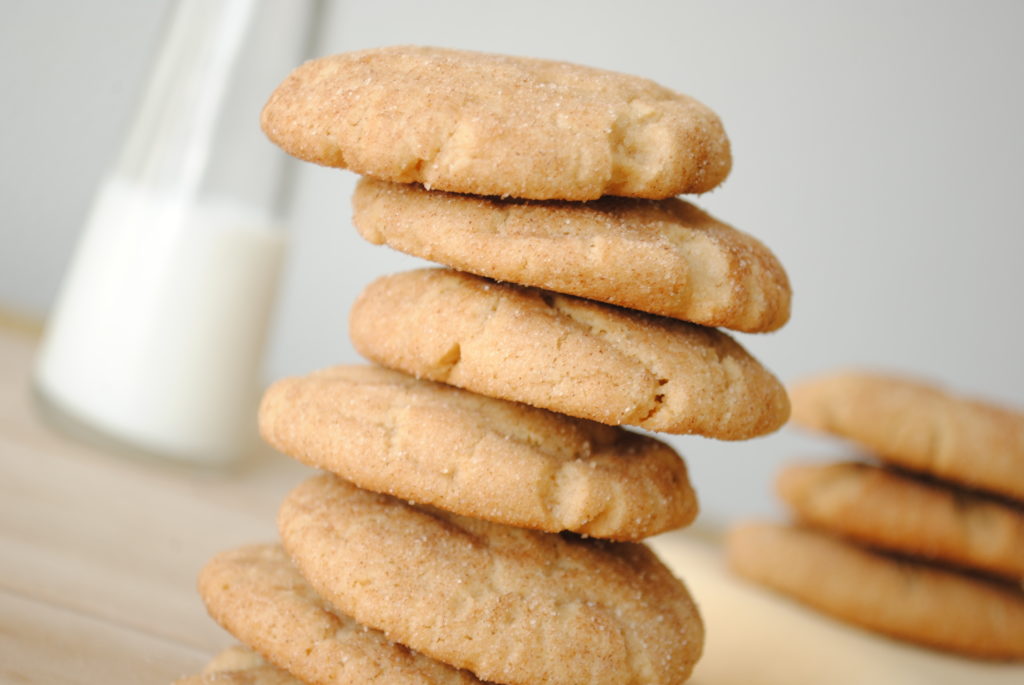 I'm not going to lie and say I felt totally wonderful the next morning, but I'm telling the truth when I say I'm glad I did it. And I'm sure I'll do it again sooner, rather than later, because sometimes you just have to eat cookies!
Recipe adapted from Cooking Classy.
Chewy Brown Butter Cookies
Prep time:
Cook time:
Total time:
Ingredients
1 cup salted butter, diced into cubes
2¼ cups all-purpose flour
2 tsp cornstarch
1 tsp baking powder
¼ tsp baking soda
¼ tsp salt
½ cup granulated sugar
½ cup packed light-brown sugar
1 large egg
1 large egg yolk
2 teaspoon vanilla extract
Sugar Coating
¼ cup granulated sugar
2 teaspoons cinnamon
Instructions
Heat butter in a saucepan over medium heat until browned. It will take take about five minutes; just make sure you stir occassionally and avoid burning.
Pour butter, including the brown bits, into bowl. Let cool.
Heat oven to 350 degrees.
In mixing bowl, whisk together flour, cornstarch, baking powder, baking soda and salt; set aside. Add cooled butter, ½ cup granulated sugar and light-brown sugar to Kitchen Aid (or similar) with paddle attachment and mix for a few seconds.
Add egg, egg yolk and vanilla and mix until combined. Slowly add in flour mixture and continue to mix.
In shallow dish, mix together cinnamon and ¼ cup sugar; set aside.
Roll about a teaspoonful of dough into balls, then roll in cinnamon and sugar mixture. Place
onto parchment-lined baking sheet (about 2 inches apart).
With bottom of a flat glass, gently flatten each ball to about ½ inch. Bake for about 8 minutes.
Enjoy!
Makes about 2 dozen cookies.