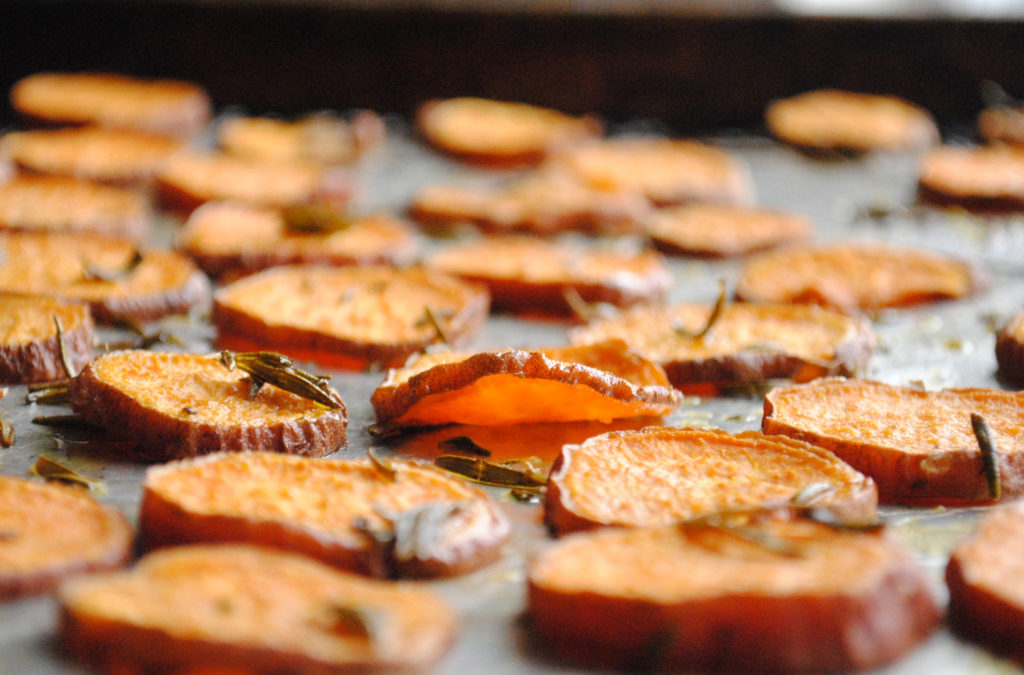 I know it sounds weird, but I kind of don't like when poeple tell me I don't need to lose weight. While it's a nice thing to say, it can sometimes hold people (like me) back from working at feeling my best. As a smaller and semi-athletic person, I've fortunately never struggled with major weight issues, but those pesky extra pounds can definitely zap me of energy and leave me feeling a little yucky.
As much as I tried not to, over the holidays I ended up gaining that extra five (or more) pounds, which means the difference between fitting comfortably in my clothes and not.
So after the new year, I started paying more attention to staying away from sugar and trying to eating a lot more whole foods. In just one week, I'm already craving more healthy foods. Today, it was all about sweet potatoes. It never ceases to amaze me how much we miss out on all the colorful, tasty natural foods because we're too busy eating the junkier stuff that tastes really, really, really good, but ends up making us feel really, really bad. And the more you eat that stuff, it seems the more you crave it. So weird how it works that way. hmmmm.
Anyway, all I did with these potatoes was thinly slice them and toss in a bowl with about a tablespoon of olive oil, chopped fresh rosemary, and a little kosher salt. I laid them out on a baking sheet and roasted at 350 F degrees for about 25 minutes. That's it!
You can slice them as thin or thick as you like, or even slice in wedges. You can also eliminate the rosemary if you're not a big fan. JRemember to adjust the baking time if cut in wedges instead of thin slices.
I hope you are also starting off on healthier foot in 2013!
Jodi