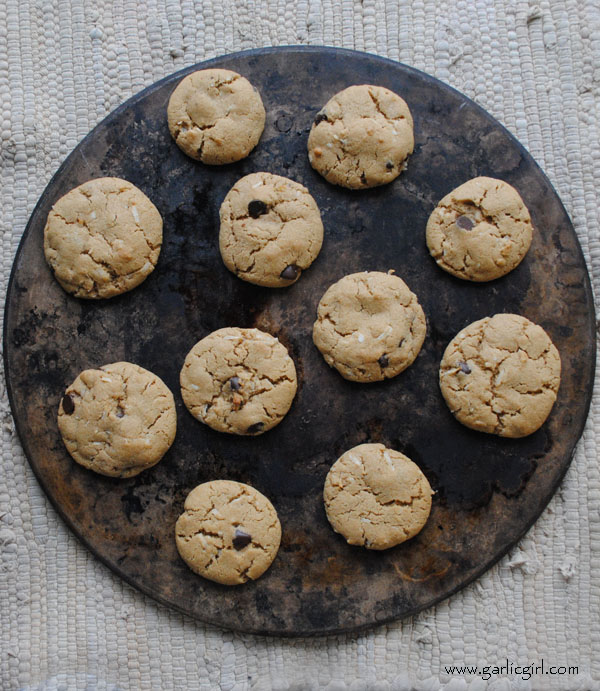 Moving can be like falling in love. You know that feeling when you can't wait to see someone so you can spend lots and lots of time with them? Well that's how I feel about my new little apartment and kitchen. For the past few days all I've been doing is daydreaming about how I can hang out with my new (and cute) little kitchen to cook up something yummy.
I know that sounds a little weird, but in a few days my love for the people in my life will be restored. But for now, it's all about baking cookies and things with new BFF, my kitchen.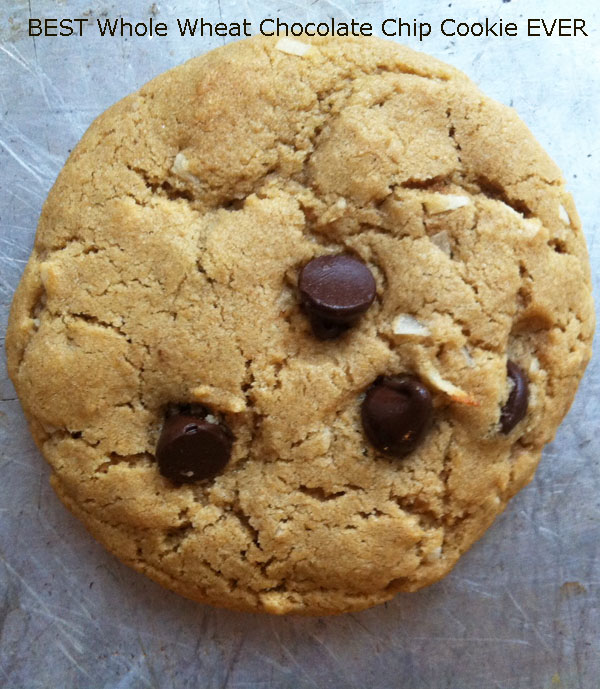 These cookies popped out of the oven this morning around 7:00 a.m. It just so happens, they turned out IN-credible, which is why you are getting the recipe right now. So let's get right to it.

BEST Whole Wheat Chocolate Chip & Coconut Cookies
Prep time:
Cook time:
Total time:
Ingredients
3 cups white whole wheat flour (I really like Trader Joe's brand)
1 cup packed brown sugar
½ cup granulated sugar
1½ teaspoons baking powder
1 teaspoon baking soda
½ teaspoon salt
2 sticks butter, room temperature
2 eggs
1½ cups semi-sweet chocolate chips
¾ cup shredded coconut
Instructions
Heat oven to 350 degrees F.
Beat butter and sugars on medium for about 4 minutes until very creamy and pale yellow. On low speed, add eggs, one at a time and turn off mixer.
In separate bowl, whisk together flour, baking powder, baking soda, salt; set aside.
To butter and sugar mixture, add flour mixture a little at a time, and blend on low speed. Add coconut and chocolate chips until incorporated.
Roll about two tablespoons of dough in ball and arrange on baking sheet 2 inches apart. Bake for about 11 minutes, or until the lower edges are light golden brown. Let cool for about 10 minutes before removing from pan.
Makes about 16 cookies