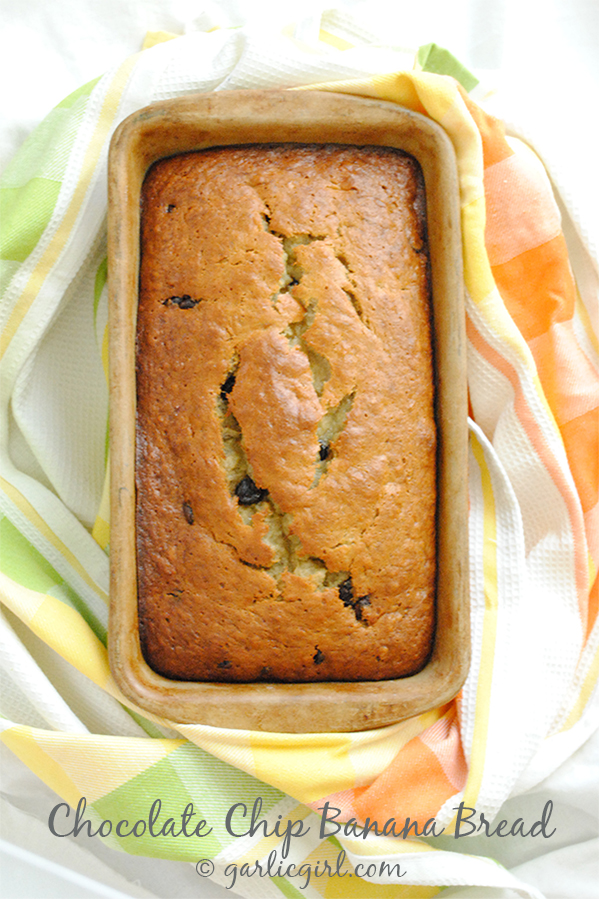 Why is it that the simplest things sometimes get forgotten? I used to make banana bread a lot once I figured out how easy and delicious it is. But last night was the first time I've made it in a long time and I'm glad I did!
It amazes me to think about how little time it takes to make something delicious – or accomplish small but important tasks in less than thirty minutes. For example, you could write to a friend, organize a closet – maybe not as fun, but just might have the same feel-good effects as other activities.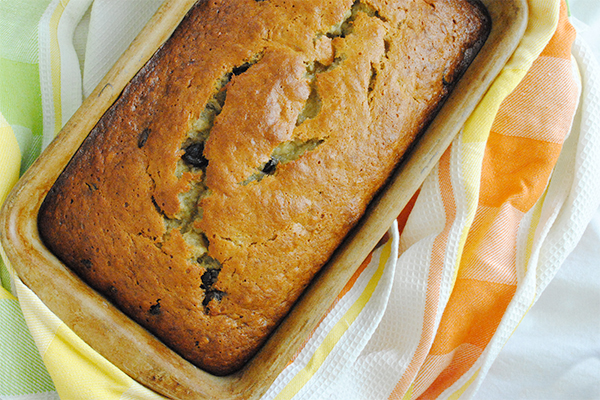 I guess the point is, when you have a few minutes on your hands, think about something special like banana bread  instead of a TV show. Here's a simple, quick and delicious recipe that you can use for other types of breads as well. I used the same recipe to make this zucchini bread too!
Prep time:
Cook time:
Total time:
Ingredients
2 cups flour
1 cup sugar
1 teaspoon baking soda
½ teaspoon baking powder
pinch of salt
5 large, very ripe bananas - smashed
2 eggs
½ cup canola oil
1 teaspoon vanilla extract
1 teaspoon milk
½ cup semi-sweet chocolate chips (optional)
Instructions
Heat oven to 350 degrees F.
In large mixing bowl beat with electric mixer the oil and sugar. Add bananas and vanilla and beat until blended; add eggs one at a time and beat until blended.
In separate bowl, whisk together all dry ingredients (except chocolate chips). On low speed, add to the banana mixture until combined. Stir in milk and optional chocolate chips and stir until well-blended.
Add batter to greased and floured loaf pan. You can also use a pan with four small loaves (like photo below), but make sure to adjust cooking time.
Bake for about 55 minutes or until deep golden brown and a toothpick comes out dry when inserted in the top.