Yesterday my middle son, Jaye, told me he reads my blog. That actually took me by surprise - and I'm not sure why. He told me he has read posts that mentioned other family members, but found nothing about him. I found that to be kind of endearing coming from a my confident, 6'2″, 30-year old son.
The funny thing is, I kind of go out of my way to *not* write about my kids. And I'm not sure why I do that, especially since my world revolves around them.
But back to Jaye. Let me write that name again to make sure when JAYE searches on my blog, his name is sure to show up in the results. Maybe then he'll discover that this recipe for Dark Chocolate Guinness Cake is really just an excuse to share what's in my heart – much like most of my recipes I share.
It just so happened that Jaye called me last night to talk about some things going on in his life. And by the way, it means the world to me that my son, or any of my kids, want to call me to share anything that's going on. I wonder if my kids know I live and breathe for those moments.
As my kids get older, it's hard to watch as their problems evolve from seemingly trivial young-adult problems  into real  grown-up problems. As much as I know that things have a way of working themselves out, admittedly I've worried terribly at times. But lately I'm learning to trust that God is watching over them, and that like me, they too want what's best for them.
Every day is a gift, and seeing and hearing from my kids is the big, bright ribbon and bow on the top. I love you Jaye!
By the way, the chocolate cake recipe is from Nigella Lawson. It's fantastic and really easy, despite how rich and lovely it looks.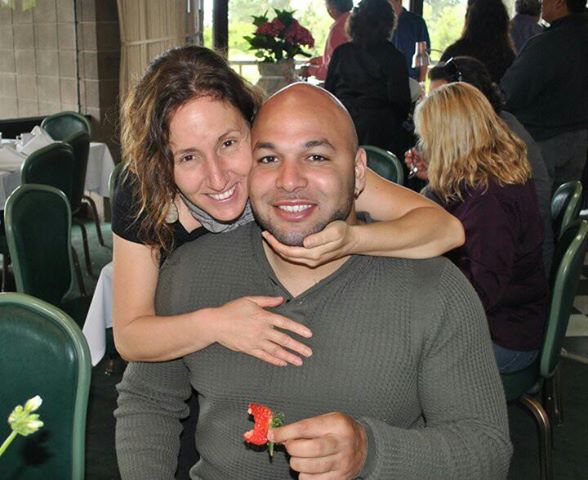 Dark Chocolate Guinness Cake with Berries & Vanilla Whipped Cream
Prep time:
Cook time:
Total time:
To make a triple (like I did) or quadruple layer cake, the recipe will need to be doubled. I froze the fourth layer for a quick dessert at another time.
Ingredients
2 cups all purpose flour
2½ teaspoons baking soda
1 cup Guinness beer
1 stick butter
1¾ cups sugar
¾ cup dark cocoa (I used Guittard with great results)
¾ cup sour cream
2 eggs
1 teaspoon vanilla extract
For Vanilla Whipped Cream
4 cups heavy whipping cream
½ cup granulated sugar (or less, depending on taste)
1 teaspoon vanilla extract
For topping and cake center
2 pounds fresh strawberries, sliced (one cup halved with stems intact)
1 cup fresh raspberries
Instructions
Heat oven to 350 degrees F.
For a double layer cake, grease two 9″ cake pans with butter, line with parchment paper; grease top of parchment paper with butter too. (See note below for a triple layer cake).
In mixing bowl, whisk together flour and baking soda; set aside.
I small sauce pan, melt butter with Guinness on medium low heat. Remove from heat and whisk in sugar and cocoa powder until smooth.
In medium mixing bowl whisk together sour cream and eggs; stir in vanilla extract.
Once cooled, add Guinness mixture to sour cream mixture and whisk until smooth.
Slowly add flour mixture and stir until just blended. Pour equal amounts in cake pans.
Bake for about 23 minutes, or until toothpick comes out dry when inserted in the middle. Let cool for about 15 minutes in pan, remove and cool on rack.
For whipped cream, add heavy cream to chilled mixing bowl. Beat until thickened, around 5 minutes. Add sugar and vanilla extract; beat until stiff peaks form.
Before assembly, first level cakes by slicing off rounded tops. Place first cake on cake platter; spread generous layer of whipped cream and top with sliced strawberries. Repeat with next layer. For top layer, create a pile of berries, adding sliced strawberries with stems for added appeal and color.
Enjoy!
Notes
To make a triple (like I did) or quadruple layer cake, the recipe will need to be doubled. I froze the fourth layer for a quick dessert at another time. The recipe for the Guinness cake is the basic recipe from Nigella Lawson. It's very easy and delicious!
Tagged: Cakes