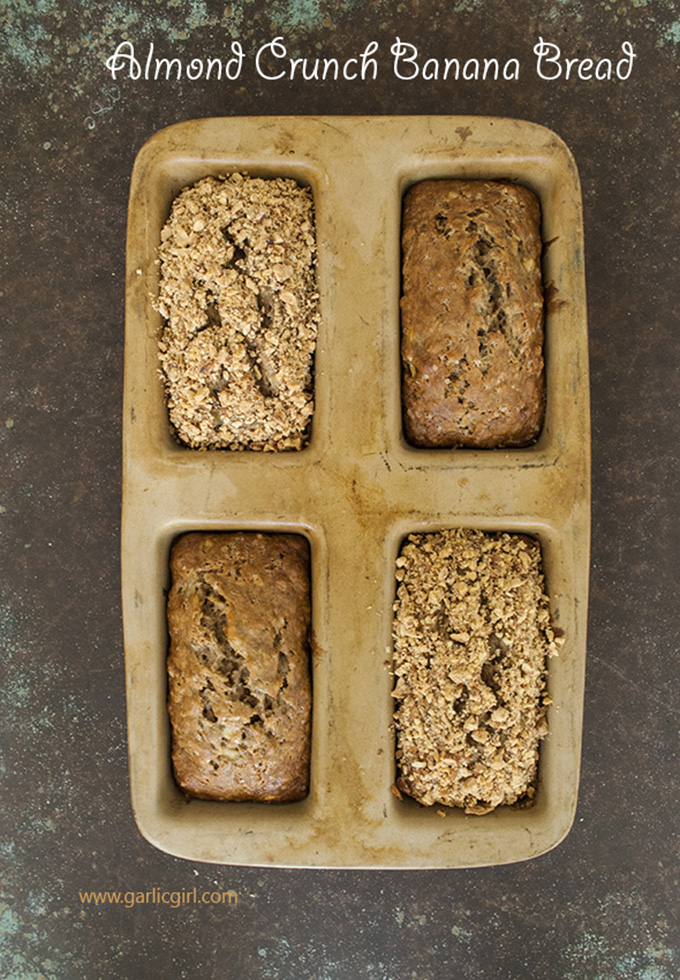 If you're looking for a no-fuss, no mixer-needed, tasty, no-oil, no baking powder, moist and quick kind of banana bread – look no more. I whip this banana bread up in just a few minutes and everyone always tells me how much they love it. If you love almonds and a little crunch to baked goods, definitely add the crushed roasted almonds. I just toss a handful in my mini processor, but you can just stick them in a baggy and pound away with an olive oil bottle, or whatever.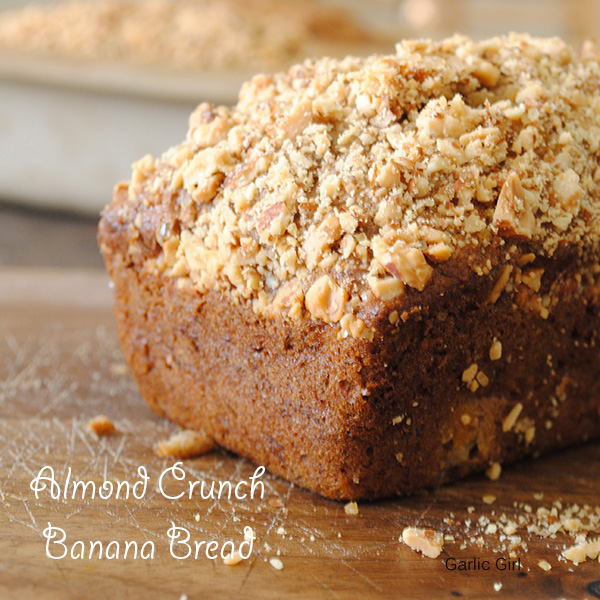 When it comes to mashing, using a fork is fine, but you can also let use a paddle attachment and let the mixer do the work. The point is, you can make this as easy as a you want!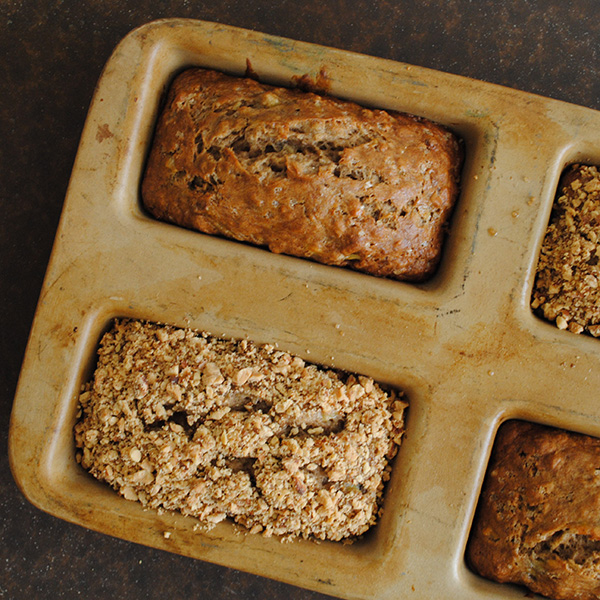 Almond Crunch Banana Bread
Prep time:
Cook time:
Total time:
Ingredients
3 cups all purpose flour
1½ teaspoons baking soda
1 tablespoon cinnamon
6 bananas, smashed
1 stick butter, melted
1 cup sugar
2 teaspoons vanilla extract
½ cup roasted (unsalted) almonds, crushed
2 eggs, lightly beaten
Instructions
Heat oven to 350 degrees F.
In a mixing bowl, whisk together flour, ½ teaspoon baking soda and cinnamon. In the bowl of stand mixer (or any mixing bowl), beat together bananas, butter and sugar until blended. Sprinkle remaining baking soda on top of the bananas.
Beat in eggs, one at a time. Add the vanilla extract. Add flour mixture and beat until just blended.
Add batter to greased loaf pan (I used baking spray).
Generously spread crushed almonds on surface. I also sprinkled a little turbinado sugar for an extra special crunch.
Bake for 55 minutes, or until toothpick comes up clean when inserted in top center.