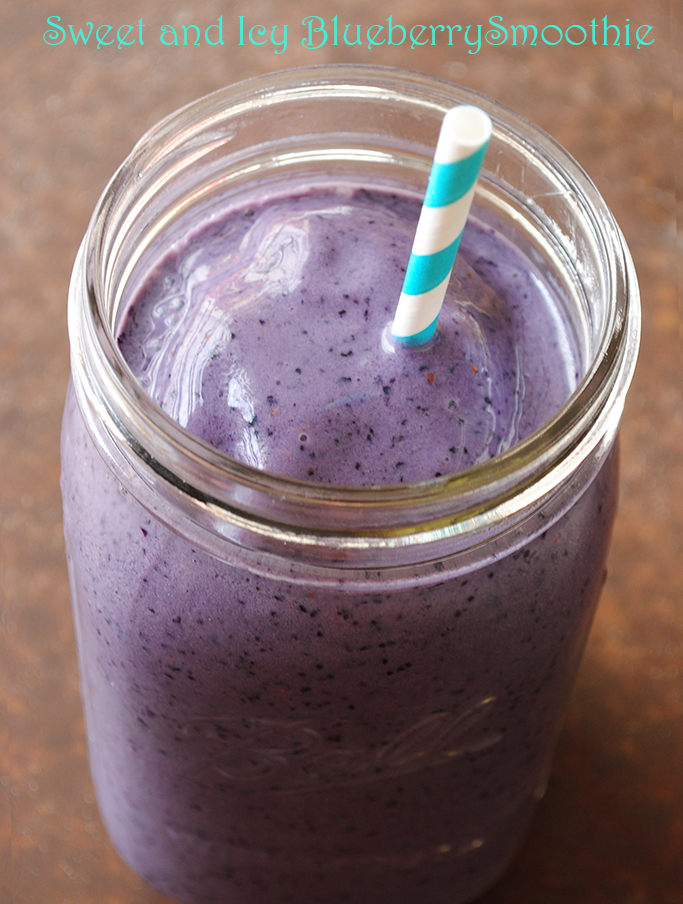 Do you ever wake up and feel like, well, crap? When that happens to me, I know the culprit is eating too much bad food the day or night before. Some people get away with it, but I don't.
The best remedy for me is to simply do a better job eating clean, whole foods – and eliminate white stuff like processed sugar and flour. And of course, combining that with more exercise, sunshine, blah, blah, blah.
Smoothies are such an easy and delicious way to kick off a day of eating better and feeling better. My favorite smoothies don't typically include blueberries, but lately I've been neglecting to eat richer colored foods. I'm not especially fond of mixed berry smoothies, so I really love the idea of this perfectly sweet and kind of creamy blueberry smoothie.
Here are some other of my favorite smoothie combos you might also enjoy:
Creamy Avocado Smoothie
Watermelon Smoothie
Mellow Yellow Mango Smoothie with Cashews
Sweet Banana and Spinach Smoothie
Enjoy!

Blueberry Banana Protein Smoothie
Ingredients
2 cups frozen banana chunks
1 cup frozen blueberries
2 cups (or more) almond or soy milk
1 tablespoon protein powder
about 6 ice cubes
Instructions
Add all ingredients to blender jar and process on high.
Use spatula or wooden spoon to move ingredients around, and add more milk if blender gets stuck.
Process until preferred consistency.