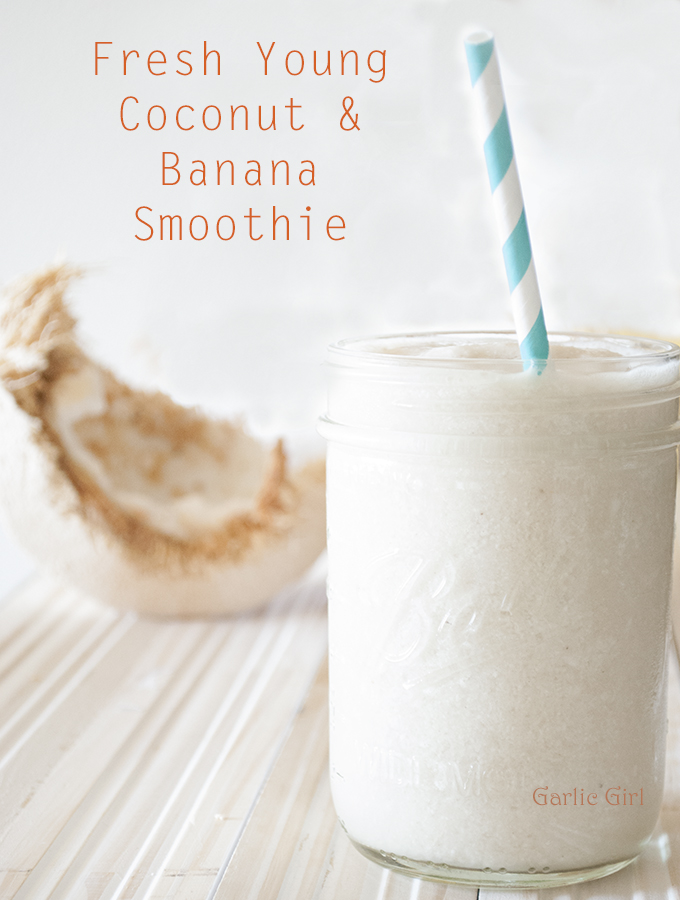 Have you ever returned from a vacation needing a vacation to recover from your vacation? That's exactly how I felt after taking my seven-year-old, twin grandkids for a beach and Sea World summer getaway. Both my mind and body needed therapy, so I started the day after I returned from "vacation" with this luscious fresh coconut smoothie for brunch, followed by a long walk by the sea.
Don't get me wrong, it was wonderful to take the little squirts on their first airplane ride for a few days of fun, but it wasn't without challenging moments for me and my daughter who found ourselves using the following terms way too many times: stop yelling, chew with your mouths closed, say excuse me, get down off there, don't run, stop hitting each other, SIT down – and the list goes on. Despite that, the trip was still wonderful.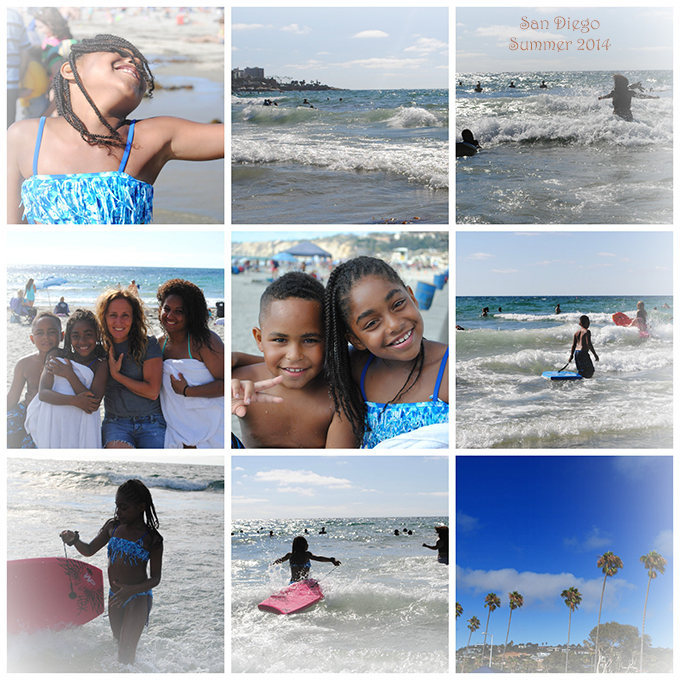 Also wonderful, is this simple and healthy smoothie. The best part of a coconut smoothie is using the juice and meat of a freshly-opened, young coconut. If you've never opened one, it's a lot easier than you probably think. Here's a brief video demonstration of how to open a Thai coconut that will help. If you don't have a fresh coconut, it's perfectly fine to substitute bottled coconut juice with shredded coconut, and even a little coconut milk – but like with most recipes, the fresher the better!
I hope you're enjoying your summer too!
Fresh Young Coconut & Banana Smoothie
Ingredients
1 - 1½ cups fresh coconut water (extracted from fresh, young coconut)
1 cup fresh coconut meat (from fresh young coconut), chopped
1-2 bananas, chopped and frozen
about 6 ice cubes
¼ cup almond milk (optional)
Instructions
Add all ingredients in blender jar and blend until desired consistency. Depending on blender type, you may need to stop blending to stir with a spatula and add a little more liquid.