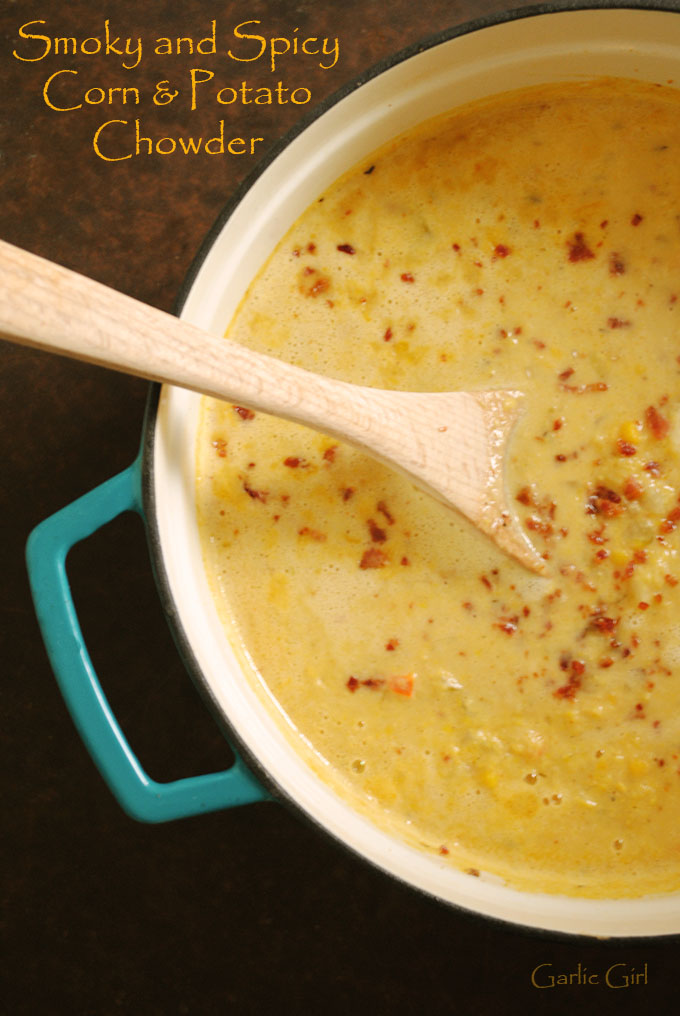 Sometimes I worry about the holidays, and I can't decide whether it's normal or just part of my Jewish/Sicilian DNA.
The worry starts when I try to make sure all my kids and their families get together at the same place and time, despite the fact that they all also have other places to be, and people with whom to celebrate.
To make things even messier, I start inviting my brothers and their families into the mix. while sprinkling in talk of food, gifts, logistics, and even the annual family bake-off. Needless to say, I'm never successful, and somebody – usually me – ends up getting their feelings hurt. The crazy thing is, it doesn't stop me from repeating this behavior again and again.
So what's a mother like me to do? I think what I'm learning is that no matter how good my intentions are, attempting to control any situation, that includes people other than myself, is not a very good idea. And since I am allergic to holiday drama, next festivity I'm taking a back seat to planning. That may mean that everyone won't be in one happy little place simultaneously, but I'm sure there'll  still be plenty of love and laughs to go around – with the added bonus of a lot less stress on my part.
Speaking of the holidays, I made this wonderful corn and potato chowder for Christmas Eve. I forgot how much I love this soup, especially with a little extra boost from the bacon and Cajun spices. For me, creamy chowder, served hot on a cold night, is the ultimate comfort food. This particular recipe is great because you can add as much or as little cream and butter as you like. I made it before without cream and butter, and it was still quite delicious.
Enjoy!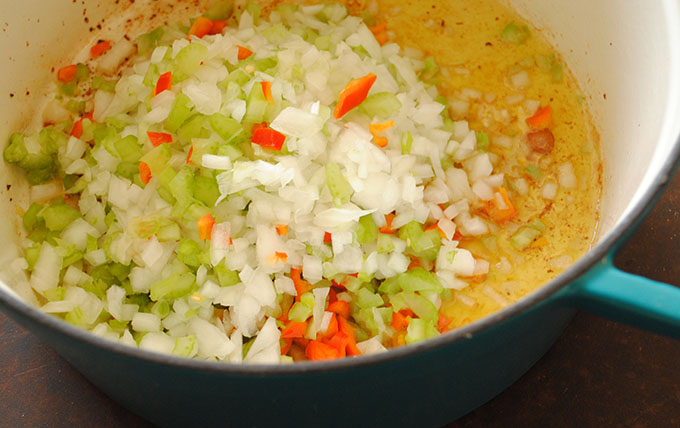 Smokey & Spicy Corn and Potato Chowder
Prep time:
Cook time:
Total time:
Ingredients
4-6 slices smoked bacon
3-4 tablespoons olive oil
6 medium potatoes, peeled and cut in cubes
6 cups fresh or canned corn kernels
1 medium onion, chopped
5 celery ribs, chopped
1 red bell pepper, seeded and chopped
3-5 cloves fresh garlic, crushed or minced
4 cups chicken or vegetable stock
½ cup beer (or wine)
½ cup half and half
2 tablespoons butter
½ teaspoon thyme
1 tablespoon Tony Chachere's Creole Seasoning ( OR 2 teaspoons smoked paprika, plus one teaspoon cayenne pepper)
Kosher salt to taste (the creole seasoning is salty, so taste before adding salt)
black pepper to taste
*optional - smoked Gouda,
Instructions
In 6-8 quart heavy pot, cook bacon on medium low in a little olive oil until fully cooked; remove bacon (but leave the fat).
In bacon fat, saute onion, celery and peppers until tender, about 8 minutes, adding more olive oil if needed. Add garlic and saute for another minute or so.
Add potatoes, thyme, seasoning and continue to saute for about five minutes, gently turning potatoes.
Add 2 cups of the corn, the beer (or wine); bring to a simmer. Add the chicken stock, return to simmer, cover, reduce heat to low, cover and simmer until potatoes are tender, about 25 minutes.
In food processor, add about ½ the soup from the pot, together with the other 2 cups of the corn. Process until thick consistency, about 30 - 45 seconds.
Return mixture to pot. If too thick, add up to 11/2 cups of water (or add more chicken broth). Taste, and add more seasoning as desired.
Return to simmer, add half and half, butter, chopped bacon, and simmer on low heat for 15 more minutes.
Serve hot in individual bowls.
Optional - garnish with cheese.