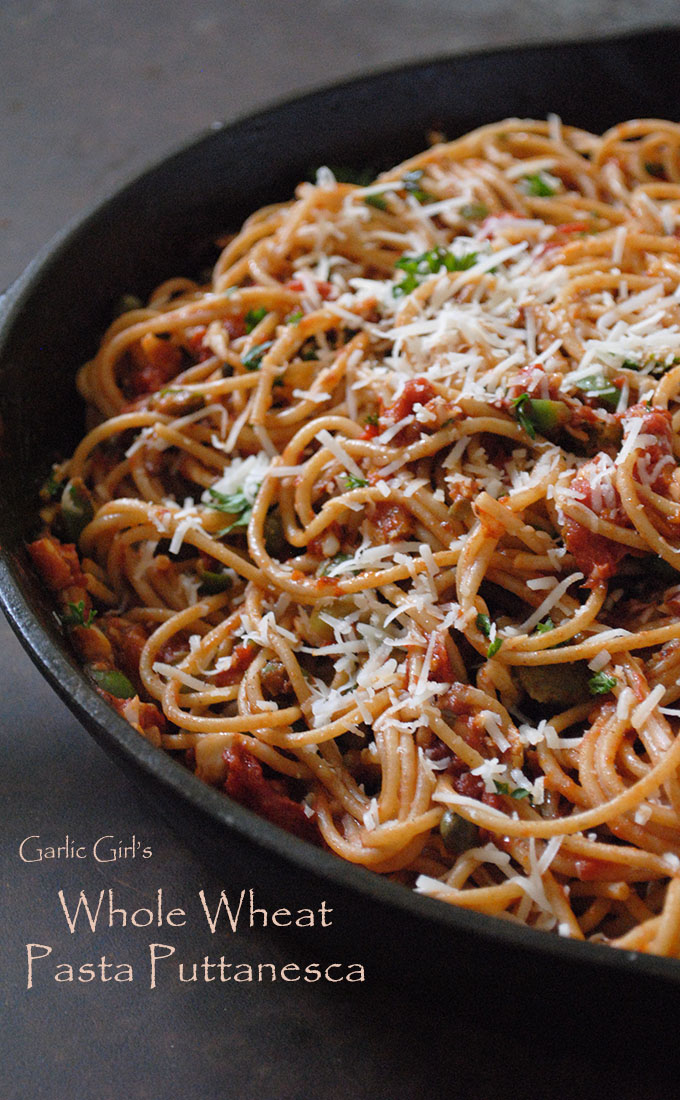 I can pretty much bank on the fact that it's my fault when I don't get what I want. I never used to think that, but the older I get the more I realize I haven't acheived some important things in my life mostly because I  haven't made the right kind of effort. And that's not necessarily a bad thing because  it means the ball is still in my court (for the most part) if I want something important to happen in my life.
It was about this time last year that I told the world (ok, my Facebook friends) I was going to write a cookbook. I gave myself until the end of last year to finish the book proposal. My deadline passed. I convinced myself along the way that there were valid reasons, but really there was no excuse except that I just didn't make a good enough effort and got distracted. But I'm back now.
The other day I revisited the book proposal I have in the works and realized I really don't have far to go. So I have a new deadline: the end of THIS year. I could feel bad that I passed my deadline by a whole year, OR I can be proud of myself for not giving up. So that's what I'll do – be proud and move forward.
To celebrate, I'm just working harder to move forward not only with my book, but in other areas of my life too. And even this simple post about pasta puttanesca is a sign I'm doing that since it's actually been over a month since I've posted. Sometimes it takes a little extra effort to get out of a little rut.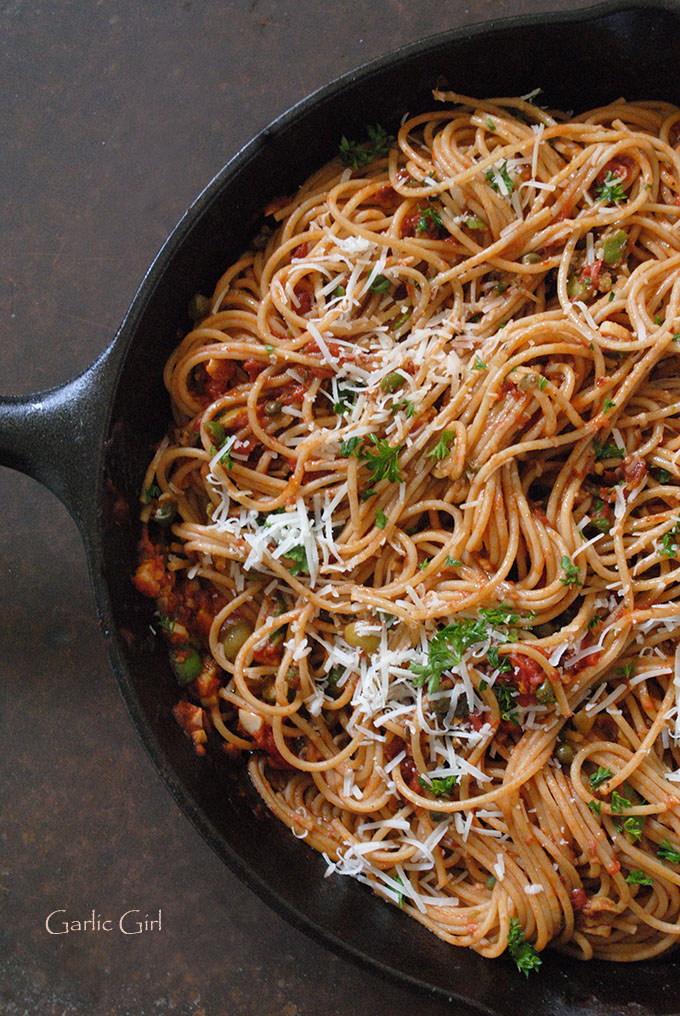 So this pasta puttanesca is the best. And I think this particular recipe tastes just as delicious with whole grain spaghetti (as opposed to traditional made with white flour). It's quick too. The sauce can literally be made in just about the time it takes the pasta to cook in boiling water – no kidding! I made this the other morning before work to share with a few of my colleagues at work who'd never tasted the dish. They loved it.
I hope you try this pasta and I pray that you too get inspired to take the next step toward something you want in your life. You'll be glad you did!
Enjoy!
Whole Wheat Pasta Puttanesca
Prep time:
Cook time:
Total time:
Ingredients
1 pound whole grain spaghetti
⅛ cup extra virgin olive oil
4-6 anchovies
1 teaspoon crushed red pepper
1 cup Castelvetrano olives, smashed and seeded (or green olives of your choice)
½ cup black, cured olives, roughly chopped
6 cloves fresh garlic, smashed and minced
½ cup capers
1 can (28 ounce) whole tomatoes (preferable San Marzano or similar)
½ teaspoon oregano
salt and black pepper to taste
¼ cup wine or vodka
¼ cup fresh parsley
¼ cup pecorino romano cheese, freshly grated
Instructions
Begin heating water for pasta (following package directions).
In large, heavy skillet (on medium low heat) sauté anchovies and crushed red pepper in 2 tablespoons of olive oil for a few minutes while breaking up/crushing anchovies with back of fork. Add garlic; cook for 1-2 more minutes.
Drizzle a tablespoon of tomato sauce and raise heat to medium; add capers and olives and cook another 1-2 minutes.
Add remaining tomato sauce, bring to bubble and add spices (including fresh parsley) and wine. Cook for 15 minutes. With about 10 minutes remaining, add pasta to water and cook until al dente.
Add pasta (directly from hot water) to sauce in the pan (if large enough).
Toss to coat pasta with sauce and add half the cheese. Add a little pasta water to sauce/pasta if needed.
Plate pasta and garnish with more grated cheese, fresh parsley and crush red pepper (if desired).