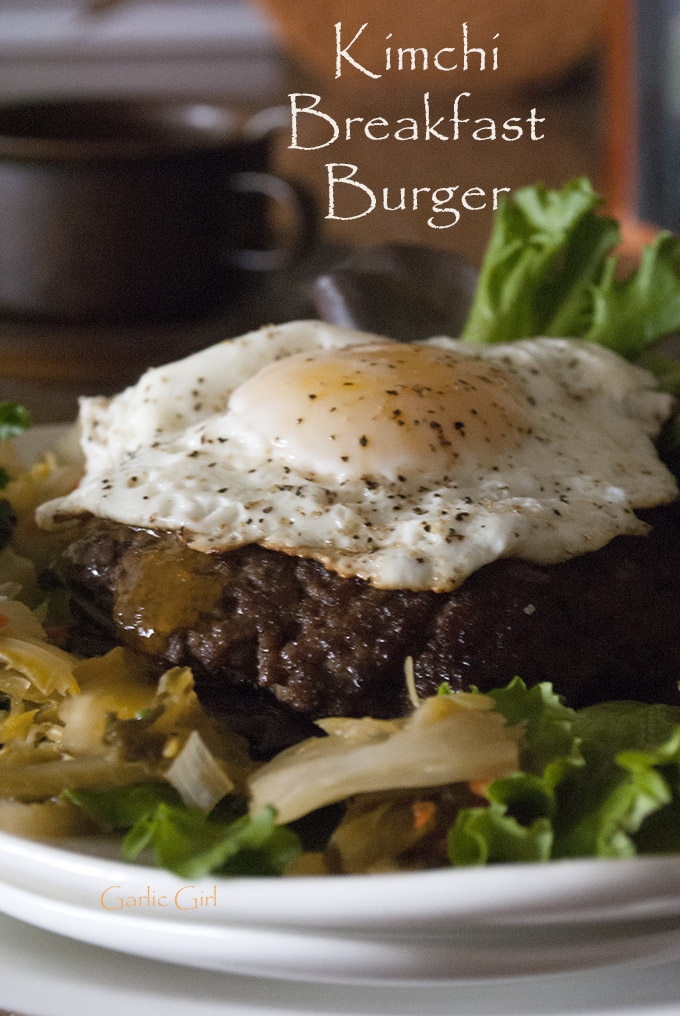 For a Jewish Italian girl growing up in the suburbs of Boston, it may sound a little weird for me to say that I've been obsessed with kimchi since I was a kid. My discovery of the delicious fermented Napa cabbage happened at my best friend's house when her Korean mom would offer us her homemade kimchi and a big bowl of steamed white rice as an after school snack. I'd never had anything like it, and was instantly enamored.
I recall asking my mom to make it – or even buy it – but where we lived it just wasn't something you'd find in the local Star Market. It wasn't until we moved to California where kimchi could be found at almost all the Asian markets. As it became a staple in my home, I started to discover my favorite types of kimchi. I became so picky that I started to experiment with making it on my own after a Korean woman shared her tips with me when I was living in Germany. A couple years ago I shared this recipe for homemade kimchi.
Recently, I discovered Farmhouse Culture, a local company that makes amazing varieties of kraut and even kimchi. The Spicy Wakame Ginger Kimchi has everything I like: local, organic ingredients, crunchy, and that perfect fermented taste. One of the best things about it is that I don't have to make it myself (which is always a bit of a chore).
The other morning I was "recovering" from a little too much pizza and beer and needed to eat something that made me feel really good. So I made this little kimchi breakfast burger brunch for myself after a long run and lots of water. It was the perfect breakfast – and one that will probably become a regular quick meal for me no matter how I'm feeling. I especially loved the tanginess of the kimchi combined with juicy and savory burger, but just the whole idea of this meal of this colorful, protein-packed, low-carb meal is appealing to me.
Enjoy!

Kimchi Breakfast Burger
Prep time:
Cook time:
Total time:
Ingredients
½ pound ground beef
2 eggs
1 cup Kimchi (see recommendation below)
3 cups baby greens
salt and pepper, to taste
1 teaspoon butter
Instructions
Form two large hamburger patties, season with salt and pepper, and cook in skillet to preferred doneness.
Arrange baby greens on serving plates and top with kimchi.
Place hamburger patty on top of the kimchi.
On medium heat, in small fry pan, cook eggs with a little butter for a few minutes. Add a little water to "steam" the eggs until desired doneness. For harder yolks, cover pan for the last couple minutes.