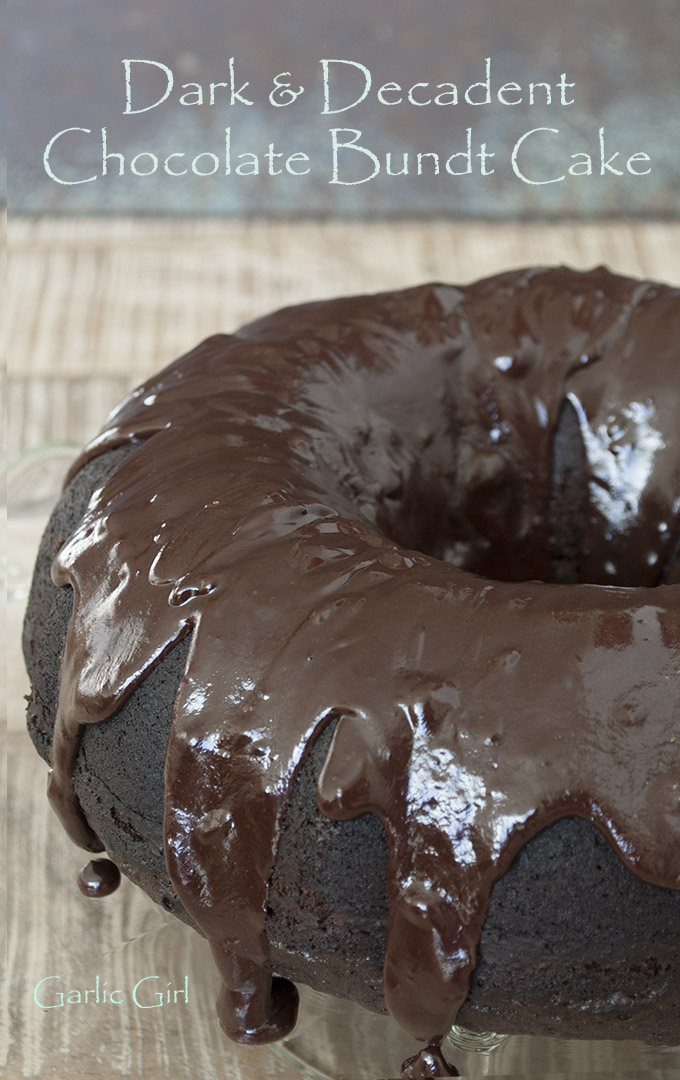 It's 12:01 a.m. on November 2nd, which means I am now officially 55. That sounds crazy. But then again, it doesn't.
Just a few weeks ago we celebrated my youngest child's 25th birthday, and by the time this year is up we will celebrate the births of four of my grand babies. I guess it's clear my life is now going into a whole new phase. And I'm ok with that.
Life amazes me in that there are so many different ways we can approach how we live. As I get older, I'm beginning to see each day as an opportunity to do something more meaningful than I did before, not just because I'm older and have less time, but because I've lived long enough to know what matters.
A beautiful friend of mine, Joan Hayes from the wonderful blog Chocolate, Chocolate and More, passed away days ago at the young age of 49 – leaving behind three beautiful children and hundreds (if not thousands) of people who loved her. I was fortunate enough to spend a few precious moments with her last month at a food blogger dinner in Seattle. I can still feel her warm hug and see her brilliant smile. Just a few weeks after noticing how full of life this gorgeous lady was, she went to sleep one night for the last time. I love and miss her like many others.
When people we love die, especially suddenly without warning, most of us start to think about our own mortality, or at least begin contemplating how brief life truly is. For some reason, after hearing the news about Joan, I  started thinking less about the things I want to do before my life ends, and more about the kind of time I want to spend with the people I love, especially my kids and grand babies.
As I get older, I'm starting to feel strongly about making sure I share with my kids some important things I've learned as a mother, sister, auntie, friend and grandma. Years ago I would have chuckled at the thought of such a flawed, imperfect, mistake-making, and kinda crazy girl like me having anything of substance to share, but I think God can use all kinds of people, with all kinds of pasts or issues, to love, teach and strengthen others.
So since I'm thinking about all this, and it's my birthday, I think I'll share right here and now a few things I've learned in my 55 years. My hope is that I still have plenty of time to practice these things (and more) with those people with whom God has gifted me. This little list is dedicated to my Justin, Jaye, Jasmine, little Jaye, Aaliyah, Maya, Bradley, Kim and Jessica. I love you with all my heart.
10 things my faith in God has taught me
Don't ever look at yourself through the lens of another human being – see yourself as God sees you.
Pride is destructive. If someone you love offends you or makes it difficult for you, always (ALWAYS) respond with love.
Be quick to say you are sorry, even if you think it may not be fully your fault. It's ok.
Learn what it means to honor your parents, and then do it. You will never be sorry for that. But it will hurt later if you don't, even if you didn't have the greatest relationship with your parent(s).
Listen to others, and try as hard as you can to make it less about you.
Pray every day. If you can't think of what to say to God, just thank Him for the beautiful things in your life. Thank Him until you feel it.
Err on the side of mercy. If you think someone you love needs correction, it's always better to error on the softer side. You won't be sorry.
Forgive, forgive, forgive others. It frees your heart.
Try not to be addicted to anything.
Trust in God/Jesus' love and forgiveness for you. There is nothing it can't overcome.
About the Cake
Every year I like to make myself a birthday cake. I usually opt for chocolate because I adore it, and because I think any other kind of sugar is a waste of calories if it's not chocolate. I wanted to make sure this year's cake was chocolate to also honor wonderful and beautiful Joan. So many other bloggers are doing the same and sharing on social media via #chocolateforjoan. If you have a few minutes, go give her blog a follow, which by the way will continue through the efforts of her friends and family.
This week I made this chocolate bundt cake three times to make sure it was as rich, dense, dark, moist and decadent as I needed and wanted. I made a version for my work buddies, my family, and then made mini cakes today (with the same recipe) for my brother's birthday which is also this week.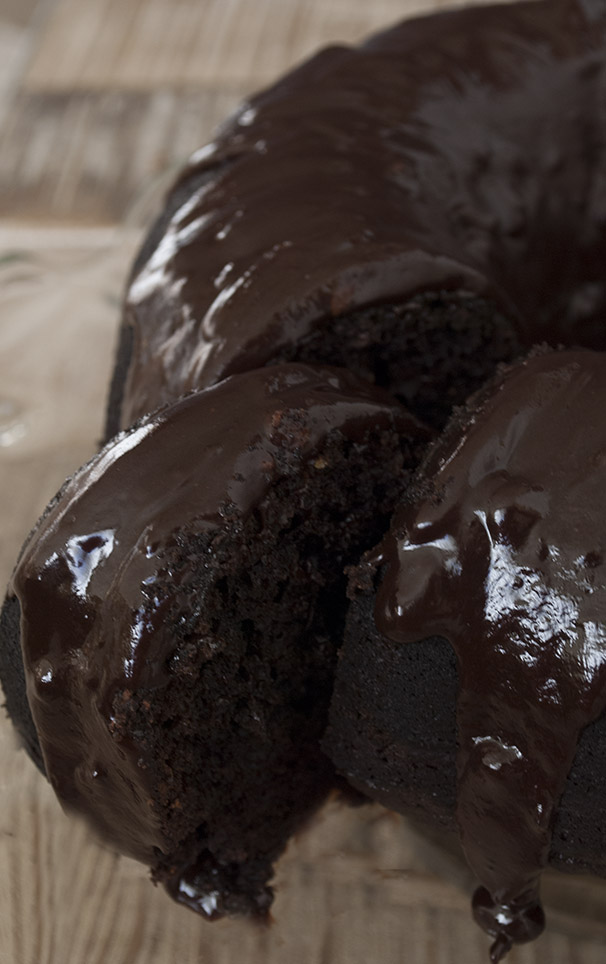 If you love that intense dark chocolate flavor, then you will be hooked on this cake and the fairly basic recipe. If you make it, please share it with your loved ones, and give them an extra hug just because you can.
Love,
Jodi xoxo

Dark and Decadent Chocolate Bundt Cake
Prep time:
Cook time:
Total time:
Ingredients
3 ounces dark chocolate (I used semi-sweet chocolate chips)
⅓ cup (plus 2 tablespoons) dark cocoa powder
1 cup boiling water
12 tablespoons butter (1½ sticks), room temperature
1½ cup brown sugar
2 eggs
⅓ cup Greek yogurt
1 teaspoon vanilla extract
1¼ cups cake flour
1 teaspoon baking powder
½ teaspoon salt
For the Ganache
8 ounces semi-sweet chocolate (I used Guittard semi-sweet chocolate chips)
1 cup heavy cream
Optional: chopped almonds, chopped white chocolate for garnish over Ganache
Instructions
Heat oven to 350°F
Generously grease bundt pan with butter; dust with cocoa and set aside.
In heat resistant bowl, add 1 cup hot, boiled water to the chocolate and 3 ounces of the cocoa. Whisk until smooth and let cool.
In separate bowl, whisk together flour, 2 tablespoons cocoa powder, baking powder, salt; set aside.
In bowl of stand mixer, beat together butter and sugar until creamy, about 3 minutes. To butter mixture, add ¼ cup of the flour mixture and beat on medium until incorporated. Add yogurt, continue to beat. Add eggs, one at a time, beating after each.
Alternate adding the flour and the chocolate mixture, leaving flour as the last addition. Beat until smooth.
Pour batter into prepared bundt pan.
Bake for about 45 minutes, or until a toothpick comes out dry when inserted at the top of cake. Let cool in pan 5-10 minutes; remove cake and cool completely on wire rack.
For Ganache, in small pan heat heavy cream on medium until it begins to simmer. Poor over chocolate and whisk until smooth. Drizzle over top of cake. If desired, end by sprinkling almonds and white chocolate.
Enjoy!