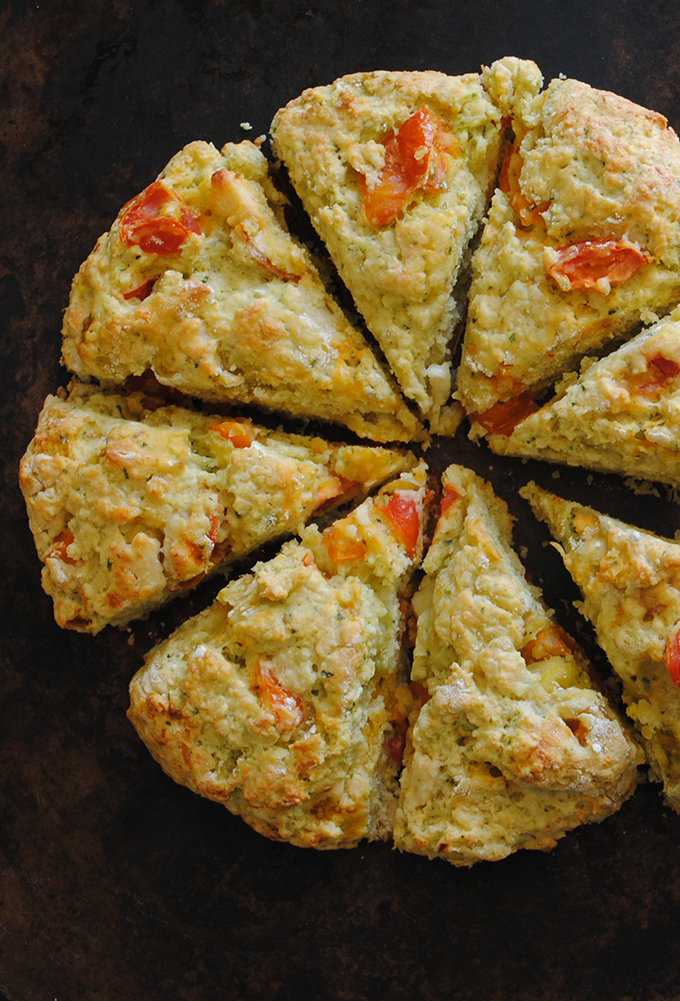 Now that I'm all moved from Santa Cruz into my new place in Sacramento, I'm starting to enjoy my larger kitchen, along with other things here in northern Cali. Side note: Why do "friends" ask why you move from one place to another in a clear effort to let you know they think the place you were at was better? Even if they think that, it's just not very nice. Right?
While on the topic of Sacramento, I'm really loving the capitol city with its warm (ok, hot) Delta breezes and the energetic downtown. I know moving is associated with stress, but I typically get a lot of satisfaction out of changing my environment and sort of starting new.
My little move is also causing me to evaluate what I'm currently doing, and where I want to be in the coming years. Now that I'm in my fifties, I think it's an important time to really think about that. Since I have a little more time to myself between work and family, I'm pretty excited about being more focused on me – and hopefully not in the selfish way, but in a growing sort of way. I basically want to be better positioned to give more to my family and others – and that seems to become more and more important as my life goes on.
About these scones, this is a solid recipe. If you read my blog, you'll see that I'm really into making scones. I've made scones using lots of different types of flours and many different methods. I love that this one is made with olive oil instead of butter. Don't get me wrong, I LOVE butter and baking with it, but it was such a nice change of pace to have the flavors of olive oil, garlic, Italian cheese and tomato loaded into one flakey little scone.
*Recipe Note: For the basil and garlic, I used frozen garlic and basil I get from Trader Joe's – the brand is Dorot. This is not an ad, it's just a product I absolutely love and always have in my freezer. For the scones I used 3 garlic and 3 basil cubes. I stick them in a tiny dish together and microwave them for literally 5 seconds.
Enjoy!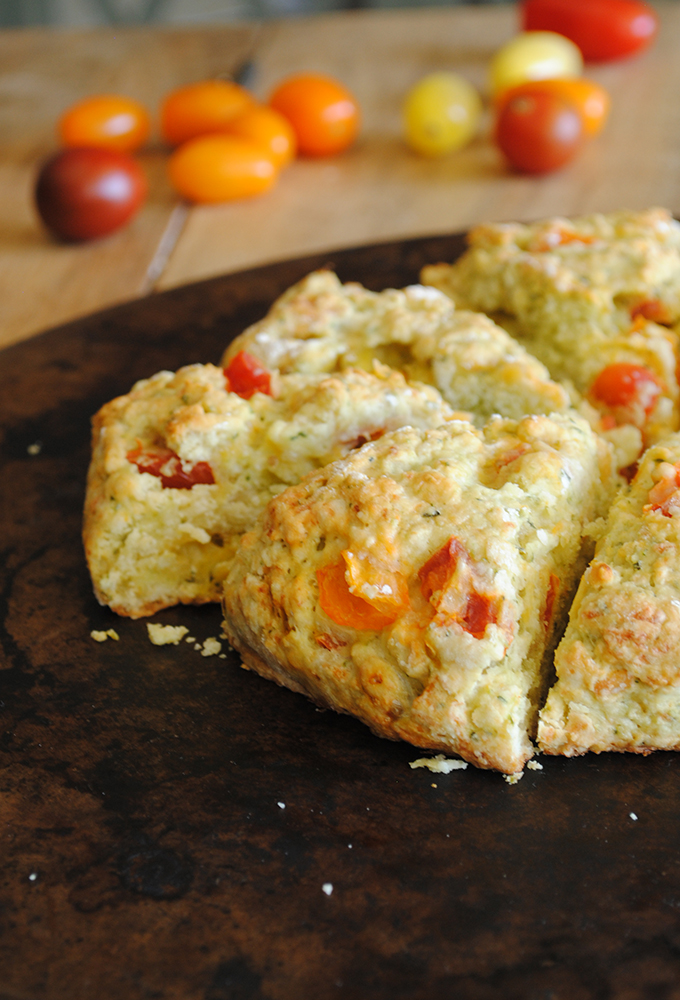 Tomato and Pesto Savory Scones
Prep time:
Cook time:
Total time:
Ingredients
2 cups cake flour
3 tsp baking powder
¼ teaspoon Kosher salt
1 tsp sugar
1 egg
½ cup milk
5 Tbls olive oil
¾ cup chopped tomatoes
½ c shredded pecorino
2 tsp garlic, crushed*
2 tsp, minced basil*
*see note about frozen garlic and basil in post
Instructions
Heat oven to 400 degrees F.
In mixer, whisk together flour, baking soda, salt and sugar
Drizzle olive oil in flour until blended, about a minute.
In separate bowl, whisk together egg, milk, basil and garlic.
Pour egg mixture into mixer and beat on medium until just blended,
Turn out onto parchment paper and knead in cheese and tomatoes.
Form into small disk, about 1½" x 5" W.
Slice with floured knife and separate pieces slightly.
Brush tops with a little milk and bake for about 20 minutes until light golden brown on edges.