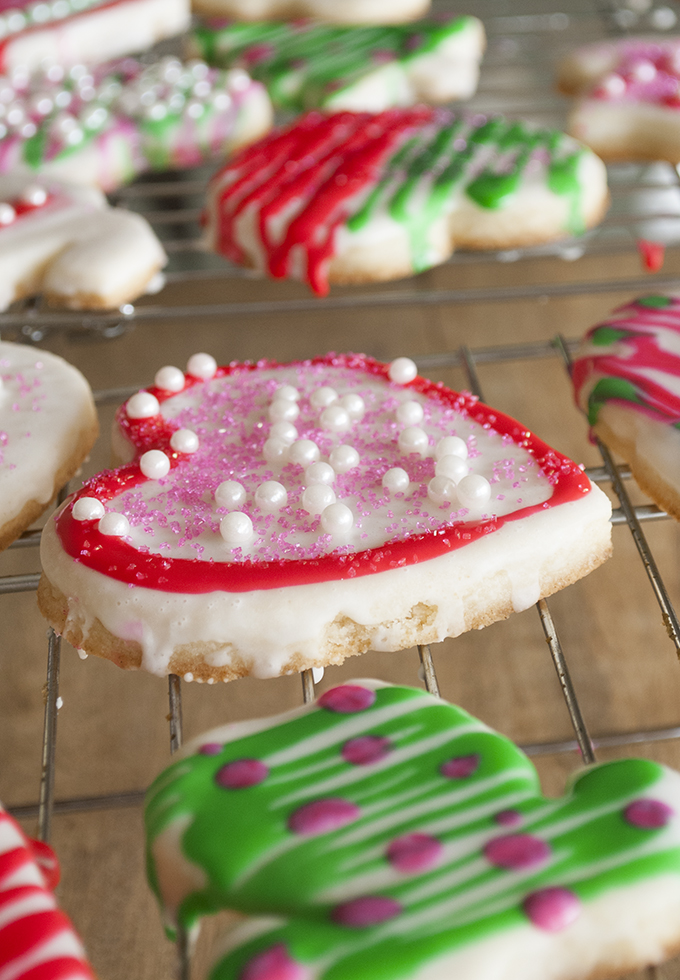 If you still haven't found that recipe that is your go-to, easy, no-chill sugar cookies, this one is a keeper. I've been using this no-chil, no fuss cut-out sugar cookie recipe for years. It's so easy that you can whip these up at the last minute, as long as you leave time for cooling and icing.
Sometimes I wonder why people go through all the trouble of using fancy techniques when this simple sugar cookie recipe makes thick, durable cookies that are still somehow buttery and tasty!
GET THE SUGAR COOKIE RECIPE HERE!